President's Message / Message du président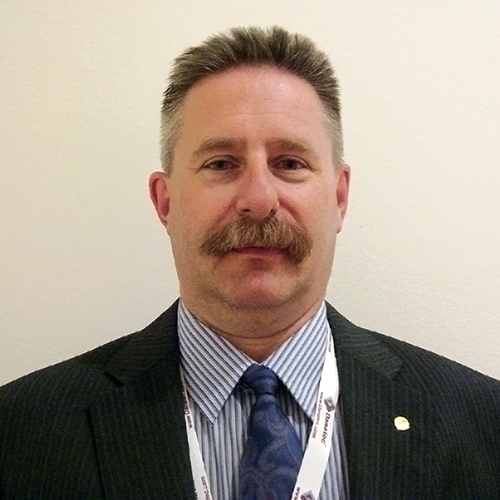 It was great to meet with old friends and make some new ones at the recent CRPA conference in Quebec City. The 2018 local organizing committee, co-chaired by Stéphane Jean-Francois and Manon Rouleau, put on a great conference!
It is said that Portage and Main[1] in Winnipeg is Canada's windiest intersection, but I think I found a few intersections around Château Frontenac that are a close second.
The field trip to Laval University to look at equipment for managing and mitigating radiological emergencies was very interesting and a nice break from lectures all day long.
Kudos to Gary Wilson and Sandu Sonoc, who helped the registration subcommittee out when we needed some assistance on exam day.
Sue Singer continues to make the rest of us look good.
Most of the country seems to have gone from winter to summer, skipping spring. Be assured that, while members of the board of directors and our many committee volunteers are looking forward to fun in the sun, the affairs of the association are still on our minds (and maybe in our hearts)—whether we are at work or at play.
In closing, I would like to congratulate our 2018 award recipients and our 11 new CRPA(R)s.
Jeff Dovyak
CRPA President
---
1.    Portage Avenue and Main Street is an iconic intersection in Winnipeg, MB.
Lors du dernier congrès de l'ACRP à Québec, il m'a été agréable de rencontrer des amis de longue date et de créer de nouvelles amitiés. Coprésidé par Stéphane Jean-François et Manon Rouleau, le comité organisateur local avait préparé un congrès grandiose pour cette année!
On dit que le coin des rues Portage et Main[1] à Winnipeg est l'intersection la plus venteuse du Canada, mais je crois avoir trouvé quelques intersections tout près du Château Frontenac qui peuvent rivaliser avec celle-ci.
La visite à l'Université Laval pour y voir des équipements servant à la gestion et à la mitigation des urgences radiologiques a été très intéressante, une pause appréciée après des journées remplies de conférences.
Nous tenons à souligner l'aide que Gary Wilson et Sandu Sonoc ont apportée au sous-comité de l'agrément lorsque celui-ci en a eu besoin le jour de l'examen.
D'autre part, Sue Singer continue de nous faire rayonner grâce à son excellent travail.
Le pays semble être passé de l'hiver à l'été en oubliant le printemps. Soyez sans crainte toutefois, car bien que les membres du conseil d'administration et les bénévoles de nos nombreux comités aient hâte de profiter du soleil, ils ont toujours les affaires de l'association en tête (et à cœur), peu importe s'ils sont au boulot ou dans leurs loisirs.
Pour terminer, j'aimerais féliciter les lauréats des prix 2018 et nos onze nouveaux (A)ACRP.
Jeff Dovyak
Président de l'ACRP
---
1.    À Winnipeg, au Manitoba, l'intersection de l'avenue Portage et Main Street est reconnue pour ses grands vents.