Editor's message / Message du rédacteur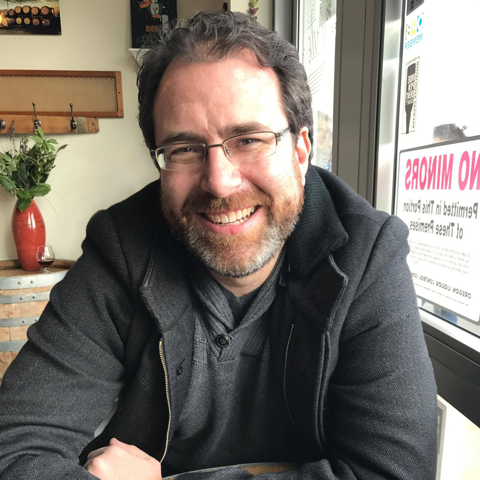 Wi-Fi . . . EMF . . . NIR . . . RF . . . LTE . . .[1] The field of non-ionizing radiation, like so many others, is full of terms and acronyms. These terms and acronyms—some of which didn't even exist when the International Commission on Radiological Protection (ICRP) first met—are becoming increasingly common every year.
While the hazards of ionizing radiation have long been studied and are fairly well understood (setting aside the LNT[2] debate for now), non-ionizing radiation is becoming a hot topic. As the devices we use to stay connected become more prolific, so do concerns around the side effects of using these technologies.
Interestingly, the very connectivity that these devices allow makes the spread of poor information on the hazards of non-ionizing radiation that much easier. Take the BioInitiative Report,[3] for example. This report describes itself as a "rationale for biologically based exposure standards for low-intensity electromagnetic radiation." It has been heavily criticized by many governmental and research groups. Thirty years ago this type of document would have been very difficult to place in the hands of the public; however, thanks to the internet, the authors were able to publish it, without a peer review, online where anyone can access it.
And they have accessed it. Over the last few years I have seen a definite increase in the number of people worried about non-ionizing radiation in my workplaces—concerns related to both occupational and personal exposure. In some cases, those who were concerned were individuals who worked with ionizing radiation every day without pause. But, more than once, the BioInitiative Report was one of the sources referenced by these individuals.
I think it's clear that concerns around the hazards of non-ionizing radiation will continue to become more common. And I think it's also clear that this is an opportunity for CRPA to position itself as a source for Canadians of clear, science-based information on this topic. Last year, CRPA published a position statement on radio frequency radiation, but this is only a first step.
Overall I feel our association lacks strong expertise in this area—although, if I'm wrong, by all means let me know! I read through the updated draft guidelines on radio frequency exposure published by the International Commission on Non-Ionizing Radiation Protection (ICNIRP). While I understand the basics, I'm certainly not knowledgeable enough to have been able to provide meaningful comment on, for example, their review of the dosimetry studies used to form their guidelines. It is, however, a field about which I intend to learn more.
It would be great to see more presentations on non-ionizing radiation at our 2019 conference in Ottawa. I would love to be able to identify some CRPA members we can rely on as experts on non-ionizing radiation. Not only would it be great to have experts within the organization to share knowledge with other members of the association, but having those resources would allow CRPA to provide more information in response to public inquiries. We could even organize a few non-ionizing radiation webinars.
These are lofty goals, perhaps, but this is the time when we can make the biggest impact.
——-
We've been publishing the CRPA Bulletin in its new online format for almost a year! It's been a great learning experience for me and the rest of the editorial team. I do hope that you've all enjoyed the end product as much as we've enjoyed producing it.
Originally, my intention was to publish a new issue every month. I knew that was a fairly ambitious target at the time, but, for better or worse, I wanted to aim high. In the end, we've settled on publishing a new issue every two months. This will give us time to keep gathering great content for you, our readers, while making sure it's organized and presented properly. It also keeps us, and the rest of our volunteers, from overloading ourselves.
Everyone will receive an email every other month reminding them to check out the Bulletin website and see the new articles that have been posted. But you don't just have to wait for the email to find changes on the website. We'll be posting new content as it comes in, especially in our new Bulletin Board section (pun intended).
The Bulletin Board is an area where we'll be publishing short notes with useful information for all our readers. So, while the email every two months will summarize the new content that has been posted since the last issue and remind you to visit our site, we hope you'll all check in even more frequently.
Thanks for reading!
1.    Electromagnetic field (EMF), near-infrared (NIR), radio frequency (RF), long-term evolution (LTE)
2.    Linear no-threshold model
WiFi . . . EMF . . . NIR . . . RF . . . LTE . . .[1] Comme plusieurs autres domaines, celui des rayonnements non ionisants regorge de termes et d'acronymes qui deviennent de plus en plus courants tous les ans, même si certains n'existaient même pas lors de la première rencontre de la Commission internationale de protection radiologique (CIPR).
Alors que les dangers des rayonnements ionisants sont étudiés depuis longtemps et sont relativement bien compris (laissons de côté le débat sur le modèle LNT[2] pour le moment), les rayonnements non ionisants deviennent un sujet d'actualité. Les appareils que nous utilisons pour rester connectés sont de plus en plus abondants, et il en va de même pour les questionnements concernant les effets secondaires de ces technologies.
Il est intéressant de noter que la connectivité que permettent ces appareils facilite la propagation de renseignements trompeurs sur les dangers reliés aux rayonnements non ionisants. Prenons par exemple le rapport Bioinitiative[3] qui se décrit comme une « justification des normes d'exposition biologique aux rayonnements électromagnétiques de faible intensité ». Plusieurs groupes gouvernementaux et de recherche ont vivement critiqué ce rapport. En effet, il y a une trentaine d'années, ce type de document aurait eu de la difficulté à trouver preneur, cependant, grâce à Internet, ses auteurs ont réussi à le publier en ligne, où tout le monde peut le lire sans qu'il ait été évalué par des pairs.
Et les gens ont lu ce rapport. Dans mon milieu de travail au cours des dernières années, j'ai constaté une nette augmentation du nombre de personnes préoccupées par les rayonnements non ionisants provenant d'expositions professionnelles et personnelles. Dans certains cas, les personnes préoccupées travaillent au quotidien avec du rayonnement ionisant. Plus d'une fois, le rapport Bioinitiative était cité comme référence par ces personnes.
Je pense que ces préoccupations concernant les rayonnements non ionisants continueront à se généraliser et qu'il s'agit d'une occasion pour l'ACRP de se positionner comme ressource de renseignements scientifiques précis sur le sujet pour tous les Canadiens. L'année dernière, l'ACRP a publié une déclaration publique sur les rayonnements dus aux radiofréquences (RF), mais ce n'est que la première étape.
Dans l'ensemble, je crois que notre association manque d'expertise à ce sujet mais si je me trompe, faites-le moi savoir! J'ai lu le projet de lignes directrices sur l'exposition aux radiofréquences (RF) (en anglais seulement) publié par la Commission internationale de protection contre les rayonnements non ionisants (ICNIRP). Bien que je comprenne les principes de base, je ne suis certainement pas suffisamment connaisseur pour être en mesure de commenter de façon significative, par exemple, leur revue des études de dosimétrie utilisées pour créer les lignes directrices. C'est cependant un domaine dans lequel j'ai l'intention d'approfondir mes connaissances.
Il serait intéressant de voir plus de présentations sur les rayonnements non ionisants lors du congrès de 2019 à Ottawa. J'aimerais être en mesure d'identifier certains membres de l'ACRP comme experts en rayonnements non ionisants. Non seulement serait-il fantastique que des experts puissent partager leurs connaissances avec les autres membres de l'organisation, mais ces ressources permettraient à l'ACRP de fournir davantage de renseignements en réponse aux requêtes du public. Nous pourrions même organiser quelques webinaires sur les rayonnements non ionisants.
Ce sont peut-être là des objectifs ambitieux, mais le moment est idéal pour avoir le plus grand effet.
——-
Nous publions le Bulletin de l'ACRP dans son nouveau format en ligne depuis presque un an! Ce fut une excellente expérience pour moi et pour le reste de l'équipe de rédaction. J'espère que vous avez tous apprécié le résultat de notre travail autant que nous avons aimé le produire.
Au départ, mon intention était de publier un nouveau numéro mensuellement. À ce moment, je savais qu'il s'agissait d'un objectif passablement ambitieux, mais je voulais viser haut, pour le meilleur et pour le pire. Nous avons finalement décidé de publier un numéro tous les deux mois. Ceci nous donnera le temps de rassembler un contenu de grande qualité pour vous, nos lecteurs, tout en nous assurant d'une organisation et d'une présentation soignées. Cette décision empêchera l'équipe de rédaction et tous les bénévoles d'être surchargés.
Ainsi, tout le monde recevra un courriel bimestriel leur rappelant de consulter le site Web du Bulletin et les nouveaux articles qui y seront affichés. Mais vous n'avez pas à attendre de recevoir le courriel pour passer voir les nouveautés sur le site Web. Nous y ajouterons du nouveau contenu au fur et à mesure qu'il sera disponible, particulièrement dans notre nouvelle rubrique Babillard.
Le Babillard est un endroit où nous publierons des renseignements utiles pour nos lecteurs. Le courriel bimestriel résumera donc le nouveau contenu publié depuis le dernier numéro, et vous rappellera de visiter notre site. Nous espérons ainsi que vous visiterez notre site Web encore plus souvent.
Merci de nous lire!
1.    Champ électromagnétique (EMF), proche infrarouge (NIR), radiofréquence (RF), évolution à long terme (LTE)
2.    Modèle linéaire sans seuil (linear no-threshold model)
3.    BioInitiative Report (www.bioinitiative.org)