Editorial / Éditorial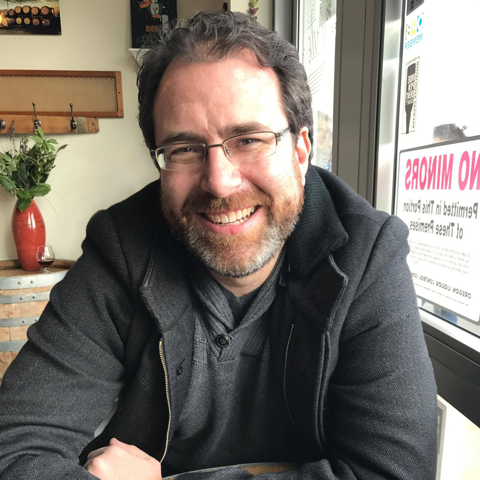 Welcome to 2019 and our first issue of the CRPA Bulletin for this year. As one might expect in February, many parts of the country have been blanketed by piles of snow and are bracing themselves against cold temperatures. Here in Toronto we set a new record for snowfall at the end of January. This is just one reason why I'll be heading south to the Health Physics Society (HPS) Midyear Meeting in San Diego, CA, this month—to get a brief respite from the cold. Among the other reasons is professional development. (Of course, if my employer is reading this, professional development is the first and foremost reason!) I've also planned a more informal mission—to remind our southern neighbours just how great our Canadian conferences are.
The CRPA conference, to be held May 27–30, 2019, in Ottawa, will be happening before we know it; the early bird registration deadline has in fact already passed. In addition to the Americans I successfully recruit at the HPS meeting, I hope to see many existing CRPA members and a slew of new faces. If you've never been to a CRPA conference, your new year's resolution should be to come to Ottawa in May. I guarantee you won't be disappointed.
On the subject of conferences, I know convincing an employer that attending a conference provides value to their organization can be a major challenge. When employers are under fiscal restraint, as many have been for years now, a potential attendee has to present a strong case. From what I've seen, the program for the 2019 CRPA conference certainly makes a compelling argument.
Sometimes a strong program is not enough. Networking is also a significant benefit of attending conferences. Unfortunately it's a somewhat intangible benefit that employers can be quick to dismiss. In my experience, networking at conferences—and being a member of CRPA—has provided me with a huge list of contacts. Having that network of contacts makes it easier to find answers when I need them or simply to seek out best practices in a specific area. Those contacts have also provided a sounding board for new ideas, which has been a huge advantage when I was searching out different employment opportunities. Beyond conferences, the benefits of networking have continued to scale up as I have become more involved with CRPA. It would not be easy to quantify the value of networking, but doing so would certainly benefit our association and other professional groups.
It's worth reminding CRPA members that the new year also brings association-related duties and opportunities. The deadline for nominations for our four CRPA awards is March 23, 2019. Awards are far more exciting (but no more important!) than renewing your membership, which the association has undoubtedly been reminding you to do. Nominations for positions on the 2019–2020 Board of Directors (yes, we're almost at 2020!) are now closed, which means elections will be coming up shortly, so watch your email for voting instructions.
Finally, it was very sad to hear about the passing of Stuart Hunt, a founding member of the association whose company, Stuart Hunt & Associates, has been a long-standing supporter of the association. Although I only met Stuart a handful of times, his name has become embedded in the practice of radiation protection in Canada. He will be missed.
Bienvenue en 2019 et à notre tout premier numéro du Bulletin de l'ACRP pour cette nouvelle année. Comme nous pouvions nous y attendre, plusieurs régions du pays ont été recouvertes de neige en février et ont dû affronter un froid glacial. Juste ici à Toronto, nous avons établi un record de chute de neige en janvier. Afin d'avoir un court répit de tout ce froid, je me dirigerai vers le sud en février, pour la rencontre semestrielle de la Health Physics Society (HPS), à San Diego, en Californie. Outre échapper au froid canadien, le perfectionnement professionnel est la deuxième raison pour laquelle je participe à cette rencontre (bien entendu, si mon employeur lit ceci, c'est le perfectionnement professionnel qui constitue le but premier de ce voyage)! J'ai également une mission informelle à accomplir : celle de rappeler à nos voisins du sud combien formidables sont nos congrès canadiens.
Par exemple, le congrès de l'ACRP, qui se tiendra à Ottawa du 27 au 30 mai 2019, arrive à grands pas, comme en fait foi la date limite pour inscription hâtive, qui est déjà échue. En plus des Américains que je vais recruter à la réunion de la HPS, j'espère aussi y voir de nombreux membres actuels de l'ACRP et une multitude de nouveaux visages. Si vous n'avez jamais participé à un congrès de l'ACRP, votre résolution du Nouvel An devrait être de participer au congrès de mai, à Ottawa. Je vous garantis que vous ne serez pas déçus.
En ce qui concerne les congrès, je sais que de convaincre un employeur qu'une participation à un congrès est une valeur ajoutée pour son organisation peut représenter un défi majeur. Lorsque les employeurs sont soumis à des restrictions budgétaires, comme beaucoup le sont depuis des années, un participant potentiel doit présenter un argument solide. De ce que j'ai constaté, le programme pour le congrès 2019 de l'ACRP constitue un argument convaincant.
Parfois, un programme solide ne suffit pas. Le réseautage est également un avantage important à la participation aux congrès. Malheureusement, il s'agit aussi d'un avantage intangible qu'un employeur peut facilement rejeter. Selon mon expérience, le réseautage lors de congrès et mon adhésion à l'ACRP m'ont permis de créer une longue liste de personnes-ressources. Disposer d'un tel réseau fait en sorte qu'il m'est plus facile de trouver les réponses que je cherche, ou simplement d'obtenir les meilleures pratiques dans un domaine spécifique. Ces personnes-ressources m'ont également fourni une rétroaction pour de nouvelles idées, un énorme avantage pour moi lorsque je recherchais différentes possibilités d'emploi. Au-delà du congrès, les avantages du réseautage ont continué à se développer au fur et à mesure de mon engagement auprès de l'ACRP. Il ne serait pas facile de quantifier la valeur du réseautage, mais le faire bénéficierait certainement à notre association ainsi qu'à d'autres groupes professionnels.
Il convient de rappeler aux membres de l'ACRP que la nouvelle année apporte également des tâches et des possibilités liées à l'association. L'échéance de la mise en candidature aux quatre prix de l'ACRP est le 23 mars 2019. Les prix sont beaucoup plus captivants (mais pas plus importants!) que le renouvellement de votre adhésion, ce que l'association vous a sans doute rappelé. La période de mise en candidature pour les postes du Conseil d'administration 2019-2020 (oui, nous sommes presque en 2020!) est maintenant terminée, ce qui veut dire que les élections auront lieu bientôt. Surveillez vos courriels pour les instructions de vote.
Pour terminer, le décès de Stuart Hunt, membre fondateur de l'ACRP dont l'entreprise Stuart Hunt & Associates soutient l'association depuis longtemps, nous attriste beaucoup. Bien que je n'aie rencontré Stuart qu'à quelques occasions, son nom est gravé dans la pratique de la radioprotection au Canada. Il nous manquera à tous.