Special Events / Activités spéciales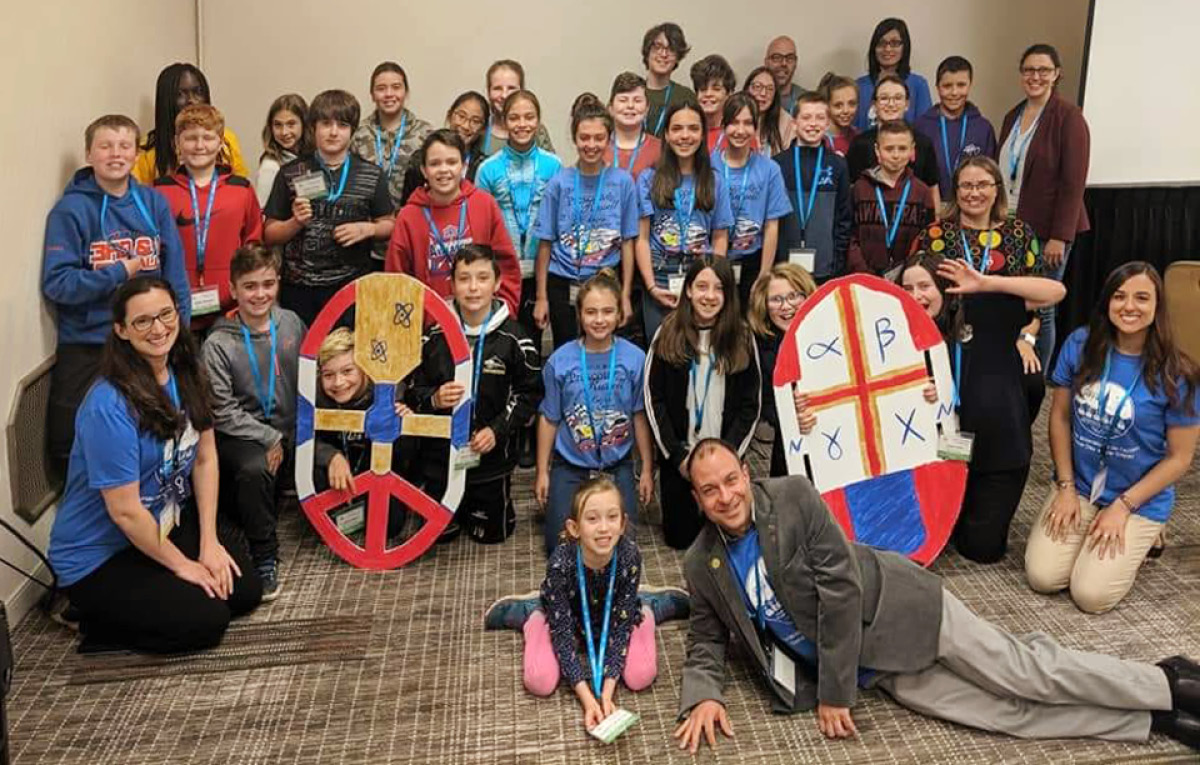 Networking and socializing are an important component of every CRPA conference and, as usual, there will be lots of opportunities to gather with your colleagues this week.
Conference Welcome Reception
Monday, May 27, 6:00–8:00 pm
An informal "ice breaker" reception will be held Monday evening for conference delegates and exhibitors to mingle and casually meet one another.
Exhibitors' Reception
Tuesday, May 28, 6:00–8:00 pm
Visit the exhibitors as their guests and enjoy complimentary food and drinks in a casual setting.
Thank-You Lunch for Exhibitors
Wednesday, May 29, 12:00–1:30 pm
Conference Banquet
Wednesday, May 29, 6:00–11:00 pm
National Arts Centre
The CRPA annual banquet will be held at the National Arts Centre, located between lively Elgin Street and the beautiful Rideau Canal. The National Arts Centre collaborates with artists and arts organizations across the country to create a national stage for the performing arts, driving creativity and learning.
Hospitality Suite
Of course, most evenings are capped off with the CRPA hospitality suite. Relax with snacks and beverages as you reflect on the events of the day, or simply catch up with colleagues and friends.
Science Day at the CRPA!
Student Outreach
Tuesday, May 28, 9:00 am–12:00 pm
For the first time, the CRPA conference will be hosting an outreach session targeting youth, entitled "Science Day at the CRPA!" Grade 6 students from l'École élémentaire catholique Saint-Viateur will learn about the fundamentals of radiation, learn about radon, participate in a radiation protection–themed scavenger hunt, and compare their neutron radiation exposure to that of David Saint-Jacques' on the International Space Station. Please join us in welcoming our potential future radiation protection professionals!
Le réseautage et la socialisation sont des aspects importants de chaque congrès de l'ACRP et, comme d'habitude, il y aura beaucoup d'occasions de retrouver vos collègues.
Réception d'accueil du congrès
Lundi 27 mai, de 18 h 00 à 20 h 00
Une réception informelle pour briser la glace aura lieu le lundi soir afin que les congressistes et les exposants se rencontrent dans une atmosphère détendue.
Réception des exposants
Mardi 28 mai, de 18 h 00 à 20 h 00
Visitez les exposants tandis qu'ils fournissent nourriture et boissons dans une atmosphère décontractée.
Dîner de remerciement pour les exposants
Mercredi 29 mai, de 12 h 00 à 13 h 30
Banquet du congrès
Mercredi 29 mai, de 18 h 00 à 23 h 00
Centre national des Arts
Le banquet annuel de l'ACRP aura lieu au Centre national des Arts, situé entre la rue Elgin et le magnifique canal Rideau. Le Centre national des Arts collabore avec des artistes et des organismes artistiques de tout le pays pour créer une scène nationale des arts de la scène, propice à la créativité et à l'apprentissage.
Suite de réception
Bien sûr, chaque soirée se termine dans la suite de réception de l'ACRP. Vous pourrez vous détendre avec des collations et des boissons, tout en méditant sur les activités de la journée entre collègues et amis.
Journée scientifique de l'ACRP!
Sensibilisation destinée aux élèves
Mardi 28 mai, de 9 h à 12 h
Le congrès de l'ACRP sera l'hôte, pour la première fois, d'une séance de sensibilisation à l'intention des jeunes intitulée Journée scientifique de l'ACRP! Les élèves de 6e année de l'École élémentaire catholique Saint-Viateur apprendront les principes fondamentaux du rayonnement et ce qu'est le radon, participeront à une chasse au trésor sur le thème de la radioprotection et compareront leur exposition aux neutrons à celle de David Saint-Jacques sur la station spatiale internationale. Veuillez vous joindre à nous pour accueillir les potentiels professionnels de la radioprotection de demain!