Welcome to Ottawa for the 2019 Annual Conference / Bienvenue à Ottawa pour le congrès annuel 2019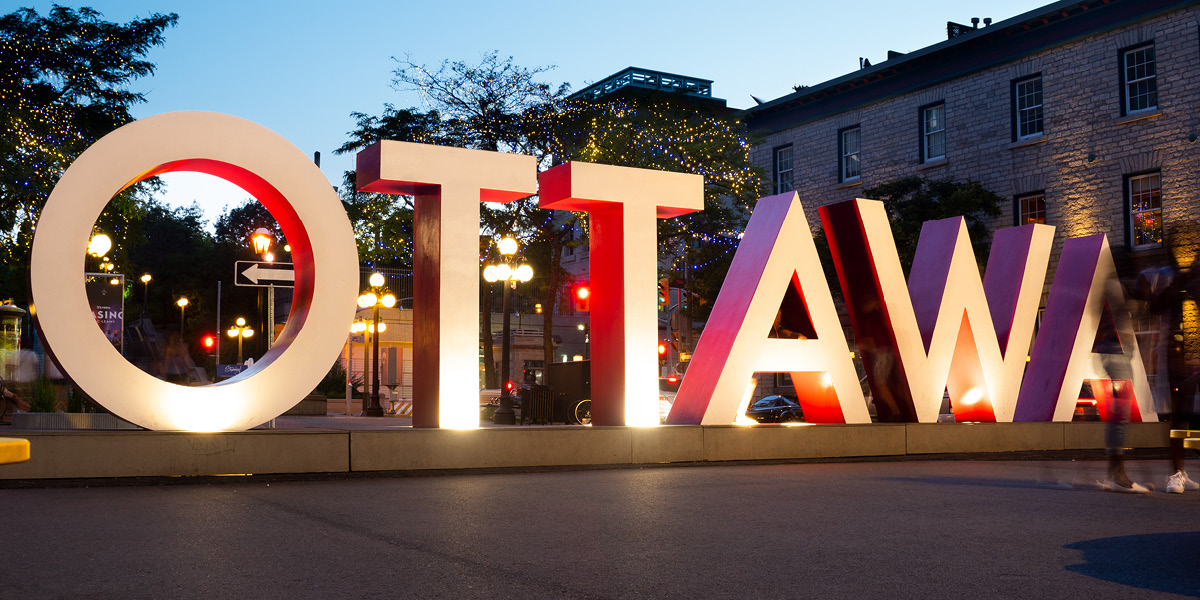 On behalf of the local organizing committee, we are excited to welcome attendees and their companions to Ottawa for the 2019 annual conference of the Canadian Radiation Protection Association (CRPA)! The committee has worked very hard to put together the best possible conference. The venue, at the Delta Hotel, is perfectly suited to hold our meeting and is ideally located (just steps from Parliament Hill and the historic ByWard Market with its many shops and restaurants).
The conference dinner will be held in the spectacular Canada Room of the National Arts Centre, a Canadian centre for the performing arts. It will feature great company and some wonderful entertainment.
To complement the scientific program, we have organized a series of interesting and enlightening technical tours and continuing education opportunities. For the first time in CRPA conference history, the conference will include an event for students in grade 6. The event, entitled "Science Day at the CRPA," will consist of interactive presentations on the fundamentals of radiation and different activities to promote learning and develop an interest in science.
We have put together an exciting scientific program under the broad theme of "Connecting with Communities." Recognizing that effectively connecting with different communities means working closely with the rest of the world, we will open with a remarkable session that brings international leaders from some of the world's most influential radiation protection organizations. Our program continues with technical sessions covering the most important subject areas in radiation protection today:
Radiation monitoring and assessment
Radiation safety
Radiological protection in science and medicine
Emergency preparedness and response
Radon
Regulatory issues
We hope attendees can relax, enjoy what Ottawa has to offer, and make the most of the conference and use this opportunity to meet and catch up with colleagues.
Ali Shoushtarian & Christopher Clement
On behalf of the local organizing committee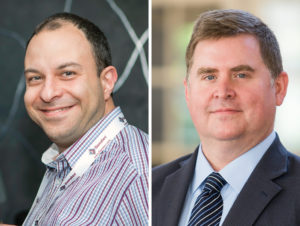 Au nom du comité organisateur local, nous sommes ravis de vous accueillir à Ottawa pour le congrès annuel 2019 de l'Association canadienne de radioprotection (ACRP)! L'ensemble du comité organisateur a travaillé très fort pour organiser le meilleur congrès possible. Le lieu, situé à l'hôtel Delta, convient parfaitement à notre réunion et est bien situé, à quelques pas de la Colline du Parlement, de l'historique marché By avec ses nombreux magasins et restaurants.
Le souper du congrès aura lieu dans la spectaculaire salle Canada du Centre national des Arts, qui est un centre canadien des arts de la scène situé à Ottawa, Ontario, entre la rue Elgin et le canal Rideau, et permettra non seulement d'être en excellente compagnie, mais proposera également un merveilleux divertissement.
Pour compléter le programme scientifique, nous avons organisé une série de visites techniques intéressantes et instructives ainsi que des possibilités de formation continue. Le 28 mai 2019, pour la première fois de son histoire, le congrès de l'ACRP inclura également un événement pour des élèves de 6e année. L'événement intitulé « La journée de la science à l'ACRP » consistera en des présentations interactives sur les principes fondamentaux du rayonnement et en différentes activités visant à promouvoir l'apprentissage et à susciter un intérêt pour la science.
Nous avons élaboré un programme scientifique passionnant sur le thème général « Tisser des liens avec les communautés ». Reconnaissant que des liens véritables avec différentes communautés impliquent de travailler en étroite collaboration avec le reste du monde, nous commencerons par une séance internationale remarquable réunissant des dirigeants d'organisations œuvrant dans le domaine de la radioprotection les plus influentes. Notre programme se poursuit avec des séances techniques couvrant les domaines les plus importants de la radioprotection
la surveillance et l'évaluation des rayonnements
la sûreté radiologique
la radioprotection en science et en médecine
les mesures et l'intervention d'urgence
le radon
les questions réglementaires
Détendez-vous, profitez de ce qu'Ottawa a à offrir, profitez pleinement du congrès et profitez de cette occasion pour rencontrer vos collègues et de prendre de leurs nouvelles.
Ali Shoushtarian & Christopher Clement
Au nom du comité organisateur local