Editorial / Éditorial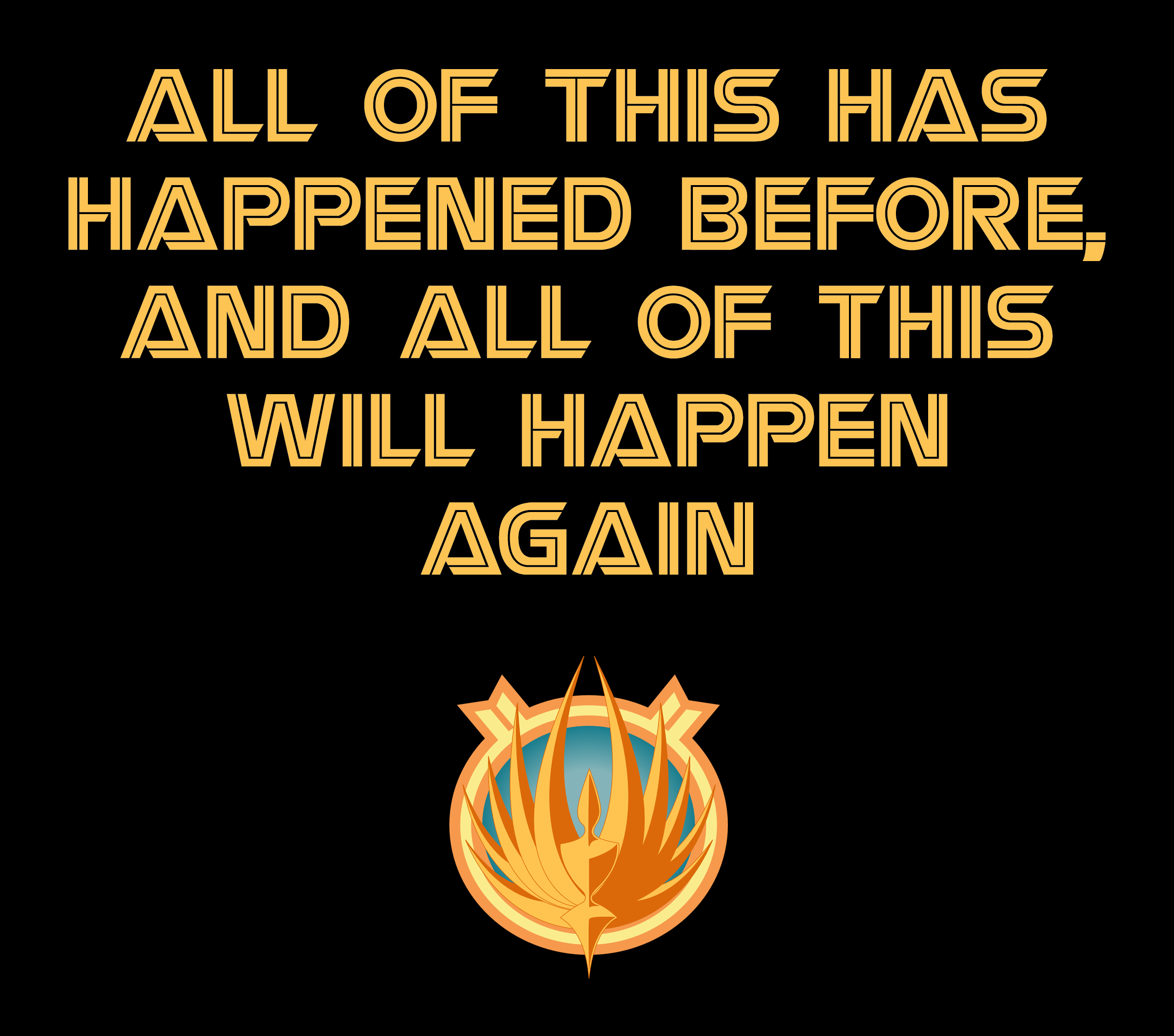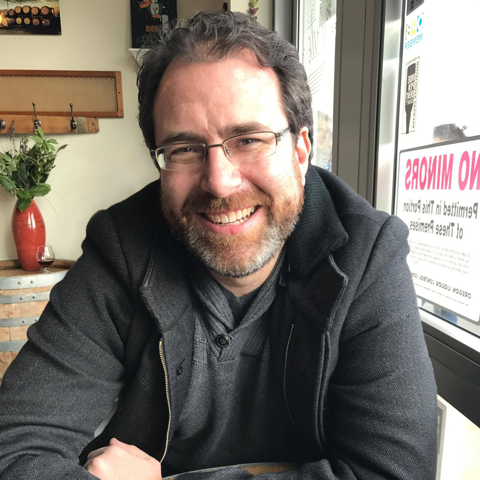 I'm writing this at the beginning of August—a little later than I had planned to write it, which often tends to be the case. (I apologize to the rest of the editorial team!)
I find that I fall even more behind during the summer. I make vague promises to myself to finish CRPA work on weekends, then those promises tend to disappear completely when said weekends finally arrive. This is kind of ironic, given that I find myself being more productive at work during the week when everyone else is on holidays.
So, I make vague promises every year . . . it's a very predictable cycle. It reminds me of one of my favourite television shows, the reimagined Battlestar Galactica. The show often references an "eternal recurrence," when characters say, "All of this has happened before, and all of this will happen again."
While this concept easily explains my recurring summer slowdowns, it also comes up remarkably often in other settings. As an example, I see it play out at each CRPA annual general meeting. The most recent meeting in Ottawa in May was no exception.
The AGM is fairly predictable . . . the same budgetary concerns, membership number concerns, etc. are presented every year. One difference this year was the motion put forth to reinstate the position of past president. The board proposed this because they felt that the position would benefit their work.
The motion was eventually passed after a somewhat lively debate. However, even this was part of a cycle—the position had been eliminated five years ago, and the proposal to bring it back was passed only with a caveat that it be reviewed again in two years. Will a final decision be made at that time, or will the discussion keep recurring?
Perhaps the fate of the past president position will be easier to predict once the new CRPA strategic plan is in place. The current plan covered 2014 to 2019, which means we should be seeing a new plan within the next year. This is where I hope to see one cycle eliminated in favour of another.
Strategic planning is a cycle in and of itself, and a very valuable one at that. A plan that analyzes all available data and includes a predictable cycle of review and renewal allows an organization to move forward, address their problems and issues, and ultimately become better than they are. In this way, our next five-year strategic plan, which is currently being developed, should direct us away from recurring concerns and keep us from second-guessing (or third-guessing?) organizational changes. To quote another popular book/television series, our next strategic plan should help CRPA "break the wheel."[1]
Coincidentally, one of the projects I'm working on this summer (as part of my "real" job) is a five-year strategic plan for the radiation safety department at the hospital where I work. It reminds me very much of the very first strategic planning exercise I went through, which happens to be the aforementioned 2014 to 2019 CRPA plan.
I had just joined the board as a new director, which meant there was a lot of information to soak up. Fortunately, there were many other people on the board who had more experience in strategic planning, and I was able to learn a lot in that process.
Fast-forward five years, and now I'm making use of that volunteer experience and the lessons I learned to help me in my current work project. There is a cycle in gaining experience from volunteer work and applying it in one's professional (or at least, paid) career, and back again. This knowledge transfer is probably one of the most tangible benefits of volunteering with CRPA.
So, I'd encourage all of our members to get involved in the strategic planning process. The association stands to gain significantly from new and varied ideas, and those involved would acquire very marketable work experience. I myself plan to help out however I can. Although, to be fair, I think I should focus on meeting my editorial deadlines first . . .  🙂
1.     A reference to the television series Game of Thrones.
J'écris ces lignes au début du mois d'août, soit un peu plus tard que ce que j'avais prévu, ce qui est souvent le cas (et je m'en excuse auprès de l'équipe de rédaction.)
Je me rends compte que je prends encore plus de retard pendant l'été. Je me promets vaguement de terminer le travail de l'ACRP pendant les fins de semaine, puis ces promesses tendent à s'évaporer lorsque ces fins de semaine arrivent enfin. C'est un peu ironique, puisque je me trouve plus productif au travail pendant la semaine, lorsque tout le monde est en vacances.
Alors, je fais de vagues promesses chaque année… c'est un cycle très prévisible qui me rappelle une version réinventée de Battlestar Galactica, l'une de mes téléséries préférées. L'émission faisait souvent référence à une « répétition éternelle », lorsque les personnages disaient : « Tout cela s'est déjà passé et tout cela se reproduira ».
Bien que ce concept explique plutôt facilement mes ralentissements estivaux récurrents, il se manifeste aussi très souvent dans d'autres situations. Par exemple, je l'observe lors de chaque assemblée générale annuelle de l'ACRP, et la dernière réunion tenue à Ottawa en mai n'y faisait pas exception.
En effet, chaque année on nous présente les mêmes préoccupations quant au budget, au nombre d'adhérents, etc., sauf que cette année, une motion a été présentée pour qu'on rétablisse le poste de président sortant. Le conseil a fait cette proposition parce qu'il estimait que ce poste serait bénéfique à ses tâches.
La motion a finalement été adoptée après un débat quelque peu animé. Cependant, même cela faisait partie d'un cycle, puisque le poste a été supprimé il y a cinq ans et que la proposition de le ramener n'a été adoptée que sous condition d'être réexaminée dans deux ans. Une décision définitive sera-t-elle prise à ce moment-là ou est-ce que la discussion se reproduira à nouveau?
Peut-être que le sort du président sortant sera plus facile à prédire une fois que le nouveau plan stratégique de l'ACRP sera en place. Le plan actuel couvrait les années 2014 à 2019, ce qui signifie que nous devrions voir un nouveau plan au cours de l'an prochain. C'est là que j'espère voir l'élimination d'un cycle au profit d'un autre.
La planification stratégique est un cycle en soi et celui-ci est très précieux. Un plan qui analyse toutes les données disponibles et qui inclut un cycle prévisible de révision et de renouvellement permet à une organisation d'aller de l'avant, de régler ses problèmes et, ultimement, de s'améliorer. Ainsi, notre prochain plan stratégique quinquennal, qui est en cours d'élaboration, devrait nous éloigner des préoccupations récurrentes et nous éviter de douter des changements organisationnels (ou de jouer aux devinettes). Pour citer une autre télésérie populaire, notre prochain plan stratégique devrait aider l'ACRP à « briser la roue ».[1]
Au même moment, l'un des projets sur lesquels je travaille cet été (dans le cadre de mon « vrai » travail) est un plan stratégique quinquennal pour le service de radioprotection de l'hôpital qui m'emploie. Cela me rappelle beaucoup le tout premier exercice de planification stratégique auquel j'ai participé : le plan 2014-2019 de l'ACRP mentionné ci-dessus.
Je venais de me joindre au conseil à titre de directeur, et j'avais donc quantité de données à assimiler. Heureusement, plusieurs autres membres du conseil avaient beaucoup d'expérience en planification stratégique, ce qui m'a permis d'en apprendre énormément au cours du processus.
Aujourd'hui, j'applique cette expérience de bénévolat, et les leçons que j'y ai apprises, à mon actuel projet professionnel. C'est qu'il existe un cycle consistant à acquérir de l'expérience grâce au travail bénévole et à l'appliquer au cours de sa carrière professionnelle (ou rémunérée du moins), et vice versa. Ce transfert de connaissances est probablement l'un des avantages les plus concrets du bénévolat auprès de l'ACRP.
J'encourage donc tous nos membres à s'impliquer dans le processus de planification stratégique. L'association a beaucoup à gagner des idées nouvelles et variées, et les personnes impliquées y gagneraient une expérience de travail appréciable. J'ai moi-même l'intention d'aider autant que je peux. Bien que, pour être honnête, il me faudrait avant tout me concentrer sur le respect de mes échéances d'articles… 🙂
1.    Référence à la télésérie Le trône de fer.