Editor's Message / Message du rédacteur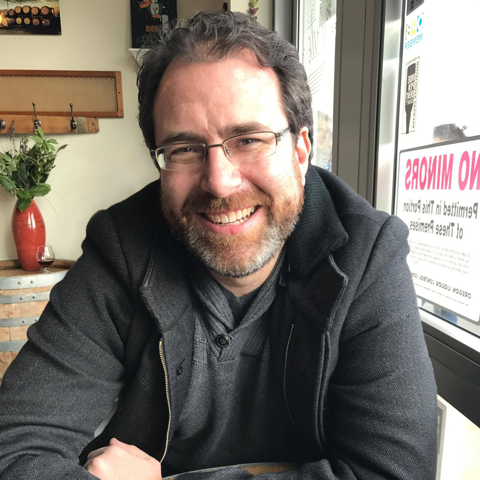 Happy New Year!
I hope the year is off to a good start for everyone and you all enjoyed the holidays. I'm writing this just before the holidays really kick off, and I'm looking forward to a few days off work and some time spent with family and friends.
Political discussions often come up at family gatherings, which can make for very "interesting" conversations, but I have yet to experience a spirited family debate about radiation safety. Unless, of course, someone has questions about radiation coming from their new internet router or cell phone. So I expect work will be pretty far from my mind over the holidays, but I'll still be thinking of the people I work with.
Maybe it's just the timing—I'm writing this in between American Thanksgiving and the holiday season—but I'm very mindful of the many people who contribute to CRPA and, a little more selfishly, those who help me with my own work.
Grant Cubbon does an excellent job as deputy editor of the Bulletin, always asking the tough and deep questions that really get us thinking about what our goals are and how to make sure the Bulletin is sustainable. He's also really good at picking up the slack anytime I drop the ball. This is all on top of his role as a director on the board, the interim chair of the communications committee, and his actual day job. Yet somehow he finds the time.
Michelle Boulton has been our Bulletin production editor for years and continues to do a great job. It's sometimes easy to brush off the contributions of those individuals who are paid, but Michelle has shown over and over how much she cares about the success of our association and goes above and beyond her duties to make sure we put out a quality Bulletin each time.
Our CRPA board of directors is made up of dedicated volunteers who work hard to ensure our association provides benefits for all members and remains viable for years to come.
Sue Singer, our secretariat, does the vast majority of the grunt work behind the scenes—without our secretariat, it would be impossible to keep the association going.
To these people, all the other volunteers, and even those who took a few moments out of their day to share ideas about or suggestions for the association, thank you!
Of course, I'm thankful for people outside of CRPA and the radiation safety community for many other reasons, but try as I might I can't really get them to take an interest in the life of a radiation safety officer, let alone turn them into regular Bulletin readers. That reality makes me happy to be a part of the Canadian network of radiation safety professionals, people who are far more likely to understand why I might be excited about a new brand of survey meter.
I feel particularly lucky to have been invited to a Canadian Nuclear Safety Commission Christmas party this year, where I will be able to celebrate the holidays with my former colleagues. I find mingling with the regulators helps me reaffirm that we're all just people doing our best. It's easy to forget that. So the next time that you find yourself arguing with your licensing officer over a dose of a few mSv, take a deep breath and be thankful we live in a country where that may be the worst thing you have to deal with all week.
Wishing everyone the best for 2020.
Dave
Bonne année!
J'espère que cette année commence bien pour tout le monde et que vous avez tous passé un bon temps des fêtes. Je vous écris ces lignes à l'aube des festivités. En effet, j'ai bien hâte de profiter de quelques jours de congé pour passer du temps en famille et entre amis.
Il arrive parfois que des discussions d'ordre politique surgissent lors de réunions familiales, ce qui peut donner lieu à des conversations « intéressantes ». Toutefois, je n'ai pas encore eu l'occasion d'expérimenter en famille un débat animé sur la radioprotection. Ainsi, à moins que quelqu'un pose des questions sur le rayonnement émis par son nouveau routeur ou son téléphone cellulaire, je m'attends à ce que le travail reste loin de mon esprit pendant les fêtes. Je garderai toutefois une pensée pour mes collègues.
Peut-être est-ce parce que j'écris cet éditorial entre l'Action de grâces américaine et le temps des fêtes, mais je suis très conscient que de nombreuses personnes contribuent à l'ACRP, et je pense de façon un peu plus intéressée, à celles qui m'aident à accomplir mon travail.
À ce titre, Grant Cubbon fait un excellent travail à titre de vice-rédacteur en chef du Bulletin, posant toujours les questions difficiles et profondes qui nous font vraiment réfléchir sur nos objectifs et à la façon d'assurer la pérennité du Bulletin. Il se distingue également pour prendre le relais quand je baisse les bras. Bien que tout cela s'ajoute à son emploi à temps plein et à ses rôles de directeur du conseil et de président intérimaire du comité de communication, il trouve toujours le temps d'aider.
Directrice de la production du Bulletin depuis de nombreuses années, Michelle Boulton poursuit son excellent travail. Il est parfois facile d'ignorer la contribution des personnes qui sont rémunérées, mais Michelle a montré à maintes reprises combien elle se soucie du succès de notre association et jusqu'où elle va pour veiller à la qualité de chaque Bulletin.
Le conseil d'administration de l'ACRP est composé de bénévoles dévoués qui travaillent fort pour que notre association offre des avantages à tous ses membres tout en demeurant viable pour les prochaines années.
Au secrétariat, Sue Singer effectue la majorité du travail en coulisse. Sans le secrétariat, il serait impossible de maintenir le bon fonctionnement de l'association.
À ces personnes, à tous les autres bénévoles et même à ceux qui ont pris quelques minutes pour partager des idées et des suggestions sur l'association, je vous dis merci!
Bien sûr, je suis aussi reconnaissant envers les personnes à l'extérieur de l'ACRP et de la communauté de la radioprotection pour plusieurs autres raisons, mais mes efforts pour les intéresser à la vie d'un responsable de la radioprotection ou à la lecture régulière du Bulletin sont demeurés vains. Cela me rend heureux de faire partie du réseau canadien de professionnels de la radioprotection, des gens qui sont à même de comprendre pourquoi je pourrais me réjouir devant une nouvelle marque de radiamètre.
Enfin, je me considère particulièrement chanceux d'avoir été invité à fêter Noël avec la Commission canadienne de sûreté nucléaire cette année, où j'aurai l'occasion de célébrer avec d'anciens collègues. Me mêler aux employés de l'organisme de réglementation me permet de réaffirmer que nous faisons tous de notre mieux. C'est facile de l'oublier. Ainsi, la prochaine fois que vous vous disputerez pour une dose de quelques mSv avec votre agent de permis, respirez profondément et soyez reconnaissant de vivre dans un pays où cela pourrait être la pire chose que vous ayez à gérer au cours de la semaine.
Je vous offre mes meilleurs vœux pour 2020.
Dave