President's Message / Message du président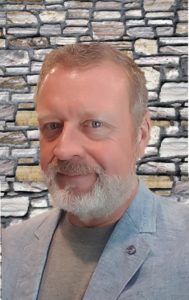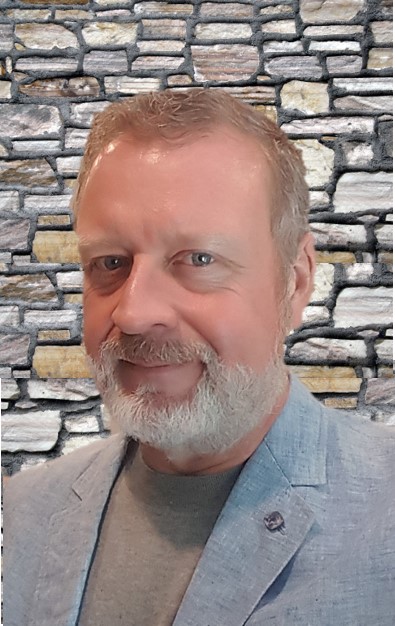 I was recently invited to be a lecturer at the International Atomic Energy Agency (IAEA) School of Radiation Emergency Management held for the Asia-Pacific region. This edition of the school brought together people from many different countries to learn how to become better emergency managers in the unlikely event of a nuclear or radiological emergency. This is important as many countries in the region make peaceful use of nuclear technology, and some are looking to embark on nuclear power programs in the future.
Although the people attending the IAEA school were from different areas, agencies, and technical and cultural backgrounds, it was satisfying to see the common thread that binds radiation safety professionals with respect to training to protect workers, the public, and the environment from any potentially harmful effects due to exposure to ionizing radiation. That common thread is safety, which implies a certain degree of protection.
In our field, we often talk about "protection" from radiation. However, we must also make sure, for the sake of the public and media, that we balance any perception of danger with a discussion about the many benefits of ionizing radiation. Simply put, radiation has saved, and improved, significantly more lives than it has taken, both directly and indirectly.
One obvious area of positive impact is cancer treatment. Each year, upward of 14 million new cases of cancer are diagnosed globally; radiation is conservatively estimated to cure over 3.5 million cases per year and treat another 3.5 million cases. Radiation used to diagnose medical conditions, diseases, and illnesses positively impacts billions of lives every year.
Radiation used in industry for non-destructive evaluation, process control, and material irradiation is indirectly responsible for saving countless lives each year. Devices ranging from common smoke detectors to more complex industrial radiography equipment use radiation to detect dangerous conditions and prevent failures (such as detecting flaws in pipes and aircraft components). Radiation is also used to destroy harmful microorganisms (such as sterilizing medical instruments and irradiating food).
So, while we need to be prepared to respond to any type of incident or accident involving nuclear or radiological material, it is also important to remember the great benefits we receive from the use of this technology and the number of lives saved each year because of radiation!
J'ai récemment été invité à titre de conférencier dans la région de l'Asie-Pacifique à l'École de gestion des situations d'urgence radiologique de l'Agence internationale de l'énergie atomique (AIEA). Provenant de nombreux pays, les participants s'étaient réunis pour apprendre comment devenir de meilleurs gestionnaires d'urgence en cas d'urgence nucléaire ou radiologique, malgré la faible probabilité d'une telle situation. La démarche est importante puisque de nombreux pays de la région utilisent la technologie nucléaire à des fins pacifiques et que certains envisagent de se lancer dans des programmes d'énergie nucléaire.
À voir les différents domaines, agences et milieux techniques et culturels des participants de l'école de l'AIEA, il était satisfaisant d'observer le fil conducteur qui relie les professionnels de la radioprotection en matière de formation pour protéger les travailleurs, le public et le milieu des effets nocifs potentiels causés par l'exposition aux rayonnements ionisants. La sûreté est ce fil conducteur, ce qui implique une certaine protection.
Dans notre domaine, on parle souvent de la « protection » contre les rayonnements. Nous devons cependant nous assurer, dans l'intérêt du public et des médias, d'équilibrer toute perception du danger en discutant des multiples avantages des rayonnements ionisants. En termes simples, les rayonnements ont sauvé et amélioré beaucoup plus de vies qu'ils en ont fauché, à la fois directement et indirectement.
Un secteur où les répercussions sont évidemment positives est le traitement du cancer. Chaque année, plus de 14 millions de nouveaux cas de cancer sont diagnostiqués partout dans le monde. De ce nombre, on estime que plus de 3,5 millions de cas guérissent annuellement grâce aux rayonnements, tandis qu'un autre 3,5 millions de cas sont traités par rayonnements. Ainsi, les rayonnements utilisés pour diagnostiquer les conditions médicales et les maladies ont des répercussions positives sur des milliards de vies chaque année.
En outre, les rayonnements utilisés en industrie pour l'évaluation non destructive, le contrôle des processus et l'irradiation des matériaux, sont indirectement responsables de sauver d'innombrables vies tous les ans. Des détecteurs de fumée aux équipements de radiographie industrielle plus complexes, les dispositifs utilisent le rayonnement pour détecter des situations dangereuses et empêcher des défaillances (comme des défauts dans des tuyaux ou des composantes d'avion). On utilise aussi les rayonnements pour détruire des micro-organismes nuisibles (tels que la stérilisation d'instruments médicaux et l'irradiation d'aliments).
Ainsi, alors que nous devons nous préparer à répondre à tout type d'incident ou d'accident impliquant du matériel nucléaire ou radiologique, il est également important de nous rappeler les avantages considérables associés à l'utilisation de cette technologie, de même que le nombre de vies sauvées chaque année, grâce aux rayonnements!