Choosing Data That Will Resonate with Your Audience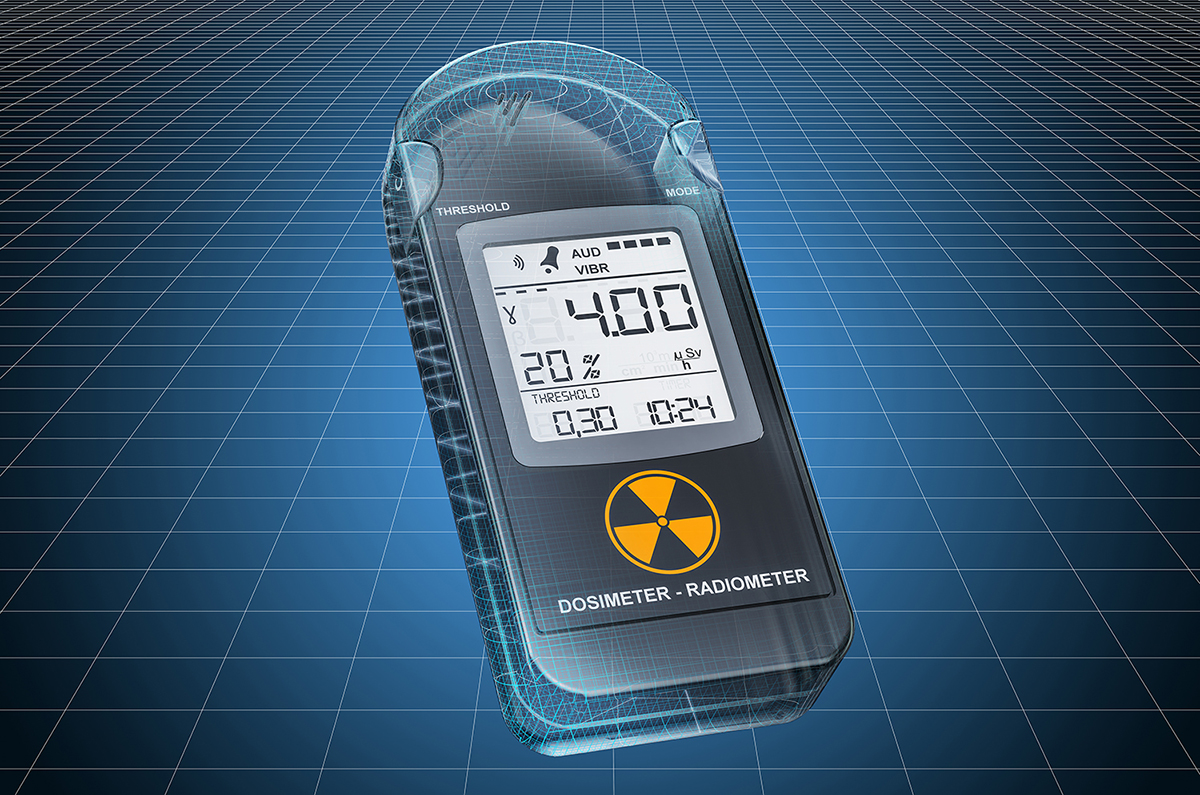 Pourquoi éviter les décimales ?
1 = 1 000
En mathématique, cette égalité n'a aucun sens puisqu'elle est fausse. Or, le responsable de la radioprotection (RRP) n'utilise pas que des chiffres, il doit aussi ajouter des unités pour quantifier les réalités radiologiques de ses équations. Ainsi :
1 = 1 000   FAUX   mais   1 mSv = 1 000 μSv  VRAI
Pourquoi ce préambule ? Parce que les RRP n'utilisent peut-être pas assez souvent cette équivalence . . .
La réglementation en radioprotection a longtemps été inspirée du secteur de la production nucléaire. En effet, dans ce domaine, la valeur de 1 mSv, la limite pour le public et les non-TSN[1], est d'un ordre de grandeur acceptable. Comme les utilisateurs de ces valeurs sont issus de domaines techniques, ils ne sont pas intimidés par la décimale!
Toutefois, lorsqu'un titulaire de permis dans le secteur des jauges nucléaires rapporte des valeurs de 0,004 mSv pour une opération industrielle donnée, on comprend assez vite l'utilisation du 1 000 μSv/an au lieu du 1 mSv. Le RRP peut facilement et efficacement rapporter au travailleur la signification relative de cette valeur : 4 μSv sur une limite de 1000 μSv en un an.
En tant que professionnel au jargon hermétique, le RRP doit se rapprocher du public et de ses collègues en utilisant des chiffres qui résonnent dans leur esprit. Par exemple, si on vous dit que vous avez 1 000 dollars en poche moins une transaction de 4 dollars, vous comprendrez mieux que si on vous parlait d'un millier de dollars moins une transaction de 4 millièmes de cette somme…
Et je n'ai même pas abordé les conversions d'unités. Il n'y a aucune logique aux conversions de toute façon, que de vieilles habitudes. En effet, qui utilise les degrés Celsius en cuisine ou pour l'eau d'une piscine? Sauf les architectes et ingénieurs, qui construit en millimètres et en mètres plutôt qu'en pouces et en pieds? Pour bien des générations, un blindage de 1,58 mm c'est surtout 1/16 po. Mais bon, je m'éloigne du sujet.
Premier truc : évitez donc les décimales si vous le pouvez, les gens comprennent mieux les chiffres entiers!
Au pire, utilisez les pourcentages : 4 μSv devient alors « moins de 1 % de la limite permise ».
(Ha ha! Vous pensiez que j'allais me contredire et utiliser des décimales avec les pourcentages, comme 0,4 %… Eh non, une décimale de pourcentage, ce n'est pas mieux!)
---
[1] Travailleur du secteur nucléaire : Limite de dose efficace, Règlement sur la radioprotection.
Abstract: Choosing data that will resonate with your audience
This is the first of a series of short articles in which Stéphane Jean-François uses his 25 years of experience in various fields (medical, research, industrial, etc.) to provide tips and tricks for radiation safety officers (RSOs). He begins with a suggestion to avoid decimals when possible because people understand whole numbers better.
As an example, Stéphane points out that a licensee in the nuclear gauging sector may not easily understand the significance of 0.004 mSv for a given industrial operation, but an RSO would easily be able to reassure them that 4 μSv is less than 1% of the allowable annual limit of 1,000 μSv (or 1 mSv) for members of the public and those who do not work in the nuclear sector.
Stéphane Jean-François
Stéphane Jean-François is a certified health physicist at Radioprotection Inc., a Canadian company that has been helping clients with their radiation safety requirements for 40 years. Having studied engineering physics, he received his professional certification from the American Board of Health Physics in 1998 and has renewed that certification five times since. He has worked in the field of radiation protection for the past 30 years, including more than 25 years as a radiation safety officer. He has been a CRPA member since 1996.
Do you want to read more articles like this?
The Bulletin is published by the Canadian Radiation Protection Association (CRPA). It's a must-read publication for radiation protection professionals in Canada. The editorial content delivers the insights, information, advice, and valuable solutions that radiation protection professionals need to stay at the forefront of their profession.
Sign up today and we'll send you an email each time a new edition goes live. In between issues, check back often for updates and new articles.
Don't miss an issue. Subscribe now!
Subscribe