Editor's Message, July 2022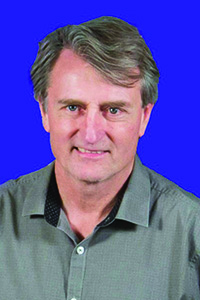 Summer is just beginning and that can only mean one thing. The CRPA annual general meeting is on everyone's mind! The AGM was held virtually once again (on June 8, 2022).
Okay, so perhaps it's not the most exciting event of your summer. Hopefully, by next year, life will be back to a new "normal" and we can all enjoy the annual CRPA conference, the AGM, and some maritime hospitality in Halifax!
The AGM is your chance to get an update on the business of the association, meet the new board members, ask questions, and see about volunteering for a committee. CRPA is your association, and it relies on the hard work of a long list of dedicated volunteers.
Speaking of volunteers, the CRPA Bulletin relies heavily on our volunteer members. Experts in CRPA and beyond have volunteered their time to contribute some great articles to this edition, complete with updates and personal insights into the world of radiation protection. I am always impressed with the quality articles we get for the Bulletin. Sharing information openly helps us all grow and strengthen our radiation protection community. Many thanks to all the contributors, and I encourage you all to consider adding your voice to one of our Bulletin publications.
I feel mixed emotions as I write this, knowing my time on the CRPA board has come to an end. After three terms, I chose not to run again in this year's election. As much as I have enjoyed being a part of the CRPA board, I also know it's time to make room for one of the many young professionals among our membership to take a leadership role in the association. I am thankful for having had the opportunity to get to know so many dedicated, hardworking, and generally fun-loving individuals in CRPA over the past few years.
I hope you enjoy this edition of the Bulletin and I look forward to seeing everyone in Halifax next year.
Do you want to read more articles like this?
The Bulletin is published by the Canadian Radiation Protection Association (CRPA). It's a must-read publication for radiation protection professionals in Canada. The editorial content delivers the insights, information, advice, and valuable solutions that radiation protection professionals need to stay at the forefront of their profession.
Sign up today and we'll send you an email each time a new edition goes live. In between issues, check back often for updates and new articles.
Don't miss an issue. Subscribe now!
Subscribe