President-Elect's Message / Message du président désigné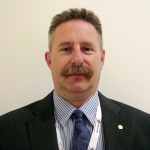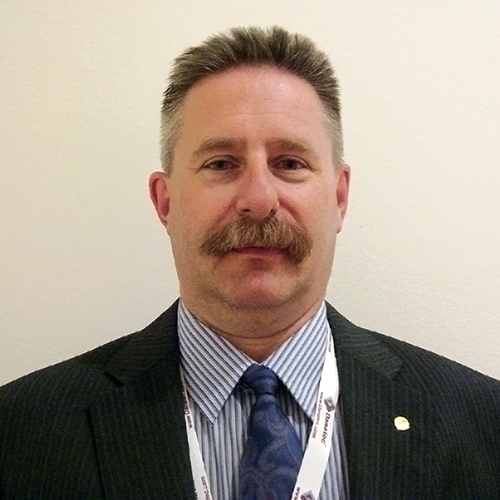 Welcome to the first edition of our online Bulletin! The Communications Committee and director liaison have put in a lot of work to get to this point.
Speaking of work, you are hearing from me instead of President Valerie Phelan because she is absolutely swamped by both her paid work for a CNSC licensee as well as her CRPA duties.
I hope that you have already done your membership renewal for 2018. Since our corporate membership structure was recently updated, if you work for one of our corporate members or your membership is through a corporate member organization, you may be able to get a discount on your CRPA dues. A list of current corporate members is available on our website.
As a not-for-profit corporation, I think that we're in pretty good shape. For those of you who want to see CRPA go in a different direction, or want to contribute more time to your association, the call for nominees for the 2018–19 board of directors went out in early January, so please consider standing for a position that will be coming open.
I look forward to meeting and speaking with many of you at our annual conference in Quebec City!
Jeff Dovyak,
president elect
Bienvenue à cette première édition de notre Bulletin en ligne! Le Comité des communications et le directeur assurant la liaison avec le comité ont travaillé fort pour livrer cette première mouture.
En effet, si c'est moi qui vous écris aujourd'hui en remplacement de notre présidente Valerie Phelan, c'est que celle-ci est submergée par ses tâches au sein de l'ACRP, ainsi que par son travail pour un titulaire de permis de la CCSN.
J'espère que vous avez déjà renouvelé votre adhésion pour 2018. Comme notre structure d'adhésion pour les membres d'affaires a récemment été modifiée, vous pourriez recevoir un rabais sur votre cotisation à l'ACRP si vous travaillez pour un membre d'affaires ou si vous adhérez par l'entremise d'une organisation membre d'affaires. Une liste des membres d'affaires actuels est présentée sur notre site Web : http://crpa-acrp.org/home/?page_id=11352&lang=fr.
En tant qu'organisation à but non lucratif, l'ACRP va très bien selon moi. Si vous désirez que l'association prenne une autre direction ou encore si vous désirez contribuer en offrant plus de votre temps à votre association, vous pourriez penser à combler un des postes au sein du conseil d'administration. L'appel aux candidatures pour le conseil de 2018-2019 a été lancé plus tôt, en janvier.
J'espère rencontrer bon nombre d'entre vous lors de notre congrès annuel, à Québec!
Jeff Dovyak,
Président désigné