President's Message / Message du président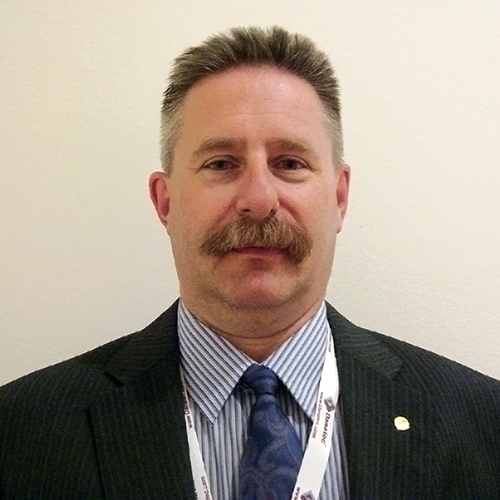 Dear CRPA Bulletin readers:
Six months ago I was lamenting the drastic change in weather—seemingly going directly from winter to summer. I'm not sure about the rest of the country, but fall on the prairies was cool (if not cold) and we seem to have gone straight from air conditioning to heating.
The CRPA Board of Directors had a face-to-face meeting in early November in Ottawa, which included a tour of the 2019 conference site, a conversation with the 2019 Local Organizing Committee (LOC) chair, and a session with the national Conference Committee chair. Board members found the informal hotel tour and the briefing with the LOC chair very helpful with regard to thinking about the 2019 conference. Going forward, we plan to make a habit of hosting a board meeting in the upcoming-conference city ahead of the conference.
Folks volunteering on the board and with CRPA committees are doing a lot of work; please consider getting involved with a committee or submitting a nomination when the call for nominations comes out.
While visions of sugarplums may not be dancing in your head quite yet, I hope renewing your CRPA membership is a current consideration. If you work for one of our corporate members, or are part of a corporate member organization, you may be able to get a discount on your CRPA dues. A list of current corporate members is available on our website and on the Bulletin website. Not-for-profit corporate members, including Canadian Association of Medical Radiation Technologists (CAMRT) and the Canadian Light Source (CLS) are listed separately on the website.
I hope you all have a happy and safe holiday season. There will be lots going on in 2019, so stay tuned!
Jeff Dovyak
President, CRPA
Chers lecteurs du Bulletin de l'ACRP,
Il y a six mois, tandis que nous passions directement de l'hiver à l'été, je me lamentais du changement de température draconien que nous expérimentions. Je vous assure que l'automne a été frais dans les Prairies (pour ne pas dire froid), et il semble que nous sommes passés directement de l'air conditionné au chauffage (vous me prenez encore à me plaindre.
Au début de novembre, le Conseil d'administration de l'ACRP a tenu une rencontre en personne à Ottawa. Cette rencontre comprenait une visite du site du congrès 2019, une conversation avec le président du Comité organisateur local (COL) 2019 et une séance avec le président du Comité national des congrès. Pour les membres du conseil, cette visite informelle de l'hôtel et cette réunion préparatoire avec le président du COL étaient très utiles en prévision du congrès 2019. À l'avenir, nous envisageons prendre l'habitude d'organiser une réunion du conseil dans la ville hôte du prochain congrès, avant celui-ci.
Avez-vous pensé à vous impliquer au sein d'un comité ou de soumettre une candidature quand l'appel aux candidatures sera lancé? En effet, les bénévoles du conseil et des comités de l'ACRP travaillent beaucoup et ont besoin d'aide.
Bien que les festivités de la période des fêtes commencent probablement à peine à occuper votre esprit, j'espère que vous considérez vous faire cadeau de renouveler votre adhésion à l'ACRP. N'oubliez pas que si vous travaillez pour un de nos membres d'affaires ou faites partie d'une organisation qui est membre d'affaires, vous pourriez recevoir un rabais sur votre cotisation à l'ACRP. Une liste des membres d'affaires actuels se trouve sur notre site Web et sur le site Web du Bulletin. Les membres d'affaires sans but lucratif, incluant l'Association canadienne des technologues en radiation médicale (ACTRM) et le Centre canadien de rayonnement synchrotron (CCRS) sont listés séparément sur le site Web.
J'espère que vous passerez tous un joyeux temps des fêtes en toute sécurité. Il y aura beaucoup d'activités en 2019, alors restez branchés!
Jeff Dovyak
Président, ACRP