President's Message, December 2020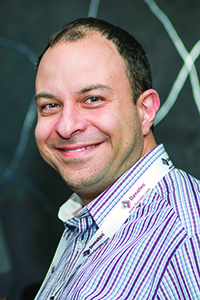 I hope you are doing well.
The CRPA board is working hard to provide virtual opportunities in the coming months. We will be hosting an event almost every month.
If you know me, you will know I enjoy bringing you initiatives that have never been offered before. Following are three "first time" events coming up in 2021:
A virtual Canadian Nuclear Safety Commission (CNSC) town hall will be held in February 2021. It will include three presentations from CNSC staff on regulatory documents, followed by a Q&A. Since we couldn't have our conference in Winnipeg, and our next conference isn't until November 2021, this event could be beneficial to all CRPA members.
CRPA/CNSC Rad Women in Canada will be held in March 2021. CRPA and CNSC are working together to bring you the first ever CRPA women in radiation panel. Panelists will include members from CRPA, CNSC, and Health Canada. The goal is to get women interested in joining the radiation field. We hope the event will be of interest beyond just CRPA members, and we will be promoting it to universities and even high schools.
As a fun activity, CRPA will be hosting a game night in April 2021. It will be an exciting event for CRPA members and will provide an opportunity to have a little fun and see people they might not have seen in a while.
Recent Professional Development
I hope you had an opportunity to participate in CRPA's most recent professional development session:
Nuclear Medicine Department Design and Shielding Calculations Review – How to Satisfy the Canadian Nuclear Safety Commission (CNSC)
Joe Cortese, Krivonosov Risk Management Consultants/British Columbia Institute of Technology (BCIT)
November 23, 2020, Noon to 4:00 pm EST (4 hours)
This session focused on the design and shielding calculations necessary to satisfy CNSC requirements when planning new construction, renovations, assessments of current designs, or changes in practice. Joe went through the relevant sections of the Design Guide for Nuclear Substance Laboratories and Nuclear Medicine Rooms and showed participants how to navigate and calculate all of the necessary components of the Design Assessment Form. Throughout the interactive session, he addressed common errors and clarified common misunderstandings. Participants also had opportunities to share their experiences.
If you didn't have an opportunity to attend in person, you can download the recording of the session from the CRPA website.
One-Year CRPA Membership Giveaway!
All participants registered for the November 23 professional development session were entered in a draw for a chance to win a free one-year CRPA membership. The winner was Ahmed Khwaja. Congratulations!
Save the Date
Looking ahead to 2021, two more CRPA professional development sessions will be delivered by Jeffrey Fleming and Trevor Beniston on February 26 and March 26, 2021.
More details to come!
Do you want to read more articles like this?
The Bulletin is published by the Canadian Radiation Protection Association (CRPA). It's a must-read publication for radiation protection professionals in Canada. The editorial content delivers the insights, information, advice, and valuable solutions that radiation protection professionals need to stay at the forefront of their profession.
Sign up today and we'll send you an email each time a new edition goes live. In between issues, check back often for updates and new articles.
Don't miss an issue. Subscribe now!
Subscribe