Editorial, October 2022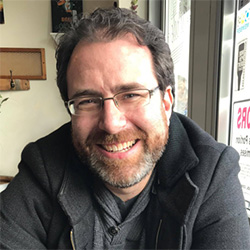 Welcome back!
Welcome back to what, you might ask? Well, it seems like we're welcoming back pretty much everything these days.
Welcome back to summer travel plans and all the related ups and downs. (If you've lost luggage flying through Pearson International Airport this summer, I feel for you!)
Welcome back to school (for some) or back to the office (for those who may be expected to be in the office more often than before).
And most exciting—at least for me—welcome back to conferences! I'm beyond excited for the return to in-person conferences. First up is ICRP 2021+1. It will be the 6th International Symposium on the System of Radiological Protection, but the first symposium to be held in Canada. It will be in Vancouver, BC, on November 7 to 10. In this issue of the Bulletin, we interviewed Jeff Dovyak and Joe Cortese to ask them what's in store for the symposium. Sneak peek—Joe can't wait to catch up and connect with everyone, and neither can I!
By the time the International Commission on Radiological Protection (ICRP) symposium is over, it will be time to start planning to attend the next CRPA conference, which will (hopefully) be in Halifax next year. Thankfully the two conferences take place in two different fiscal years, so be sure to use that to your advantage when making the case to your employer to send you to both events.
Conferences are such an important part of our professional development. While there have been some virtual conferences over the last couple of years, they simply do not have the same impact. I've said it before, and I'll say it again—the networking experience, while frustratingly intangible as justification for attending a conference, is perhaps the most important benefit of all.
I was recently at an International Radiation Protection Association (IRPA) conference, where I knew very few other attendees. By chance, just randomly walking through the hotel lobby one evening, I stopped to say hello to a fellow I had just met the day before at a meeting. Twenty minutes later, I'd been invited to tag along for an evening of dinner and drinks with another dozen people, mostly from the UK Society for Radiological Protection. Mixed in among the introductions and personal stories were shared experiences with radiation protection problems / solutions, information on different practices in other countries, and discussions about running our respective professional associations.
Such a valuable experience would never have occurred during a virtual conference—I was so grateful for the opportunity to attend in person. I hope many of you will have similar opportunities in the next year as in-person conferences return.
I hope I'll see you all soon.
Do you want to read more articles like this?
The Bulletin is published by the Canadian Radiation Protection Association (CRPA). It's a must-read publication for radiation protection professionals in Canada. The editorial content delivers the insights, information, advice, and valuable solutions that radiation protection professionals need to stay at the forefront of their profession.
Sign up today and we'll send you an email each time a new edition goes live. In between issues, check back often for updates and new articles.
Don't miss an issue. Subscribe now!
Subscribe