A Hundred Thousand Welcomes from CRPA's 2023 Conference Committee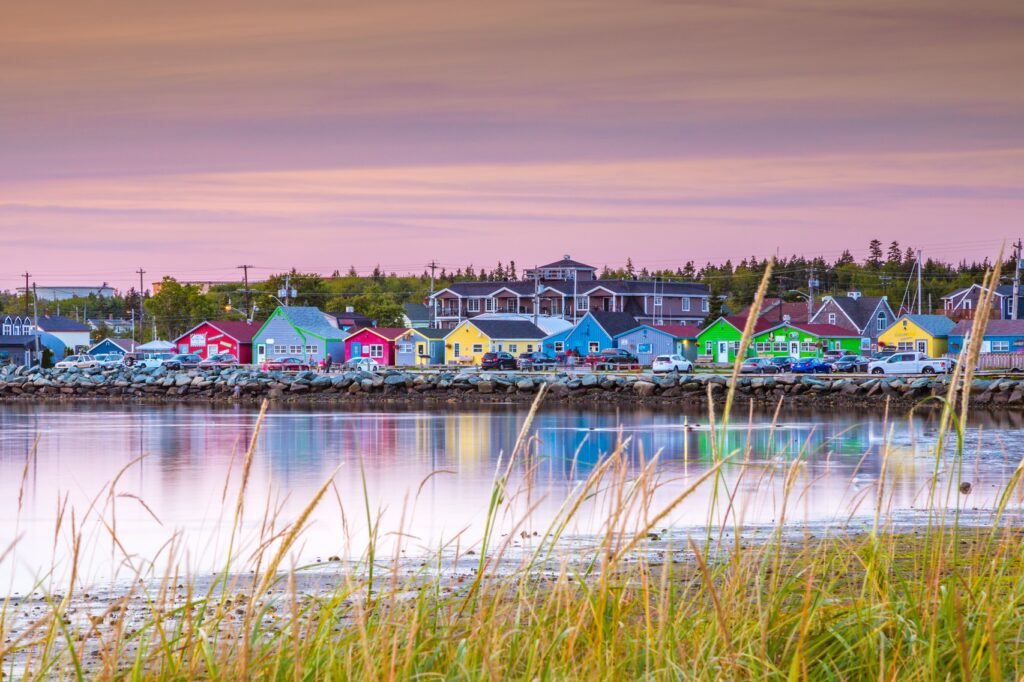 Céad Míle Fáilte is an Irish saying that means a hundred thousand welcomes.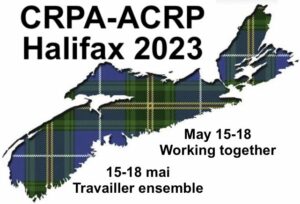 The local organizing committee for CRPA's upcoming Halifax conference extends a hundred thousand welcomes to our CRPA members, exhibitors, sponsors, and guests. Halifax last hosted the CRPA conference in 2012. Those who attended that conference will recognize a few "older but wiser" faces on our committee. We are delighted to also have a group of enthusiastic new members who are helping to ensure CRPA continues to thrive. If you decide to return to Halifax, you will be in good hands.
The theme of this year's conference is "Working Together." We intend to fill the mornings with invited speakers and afternoons with submitted papers. You can find the call for papers on the conference website; the deadline is March 27. Poster presentations will also be welcome. Watch for updates about the program as information is confirmed.
Students will want to look into the Anthony J. MacKay Student Paper Contest, organized each year by the Student and Young Professionals Committee. Three finalists will be selected and invited to present their work at the conference. The conference registration fee and two nights hotel accommodation will be provided for all three finalists. The winner will also receive the Anthony J. MacKay trophy and a $250 cash prize, and the winning paper will be published in the CRPA Bulletin. As a bonus, all students who enter the contest will be given a free one-year CRPA membership. For more information, visit the CRPA website.
This conference would not be possible without the ongoing and dedicated support of our industry exhibitors. We hope to have good representation from our corporate members. Find out more in the Exhibitor Information Package.
On the last day of the conference, we will be offering a radiation safety officer refresher as a continuing education opportunity. We hope to have guest speakers from the Halifax Port Authority as well as the Royal Canadian Navy, along with sessions on risk management and working with different government agencies and the public, and a session on radon.
The conference will be held at the beautiful Lord Nelson Hotel, located in the heart of the city, across the street from the historic Halifax Public Gardens and just a short walk from the waterfront, which spans four kilometres from Pier 21 to Casino Nova Scotia. The city has many wonderful restaurants, and those craving seafood will be in paradise. And, of course, there will be an informal companion program.
This is the first conference since the COVID pandemic, so we know you will be anxious to attend. Past conferences in Halifax have been extremely well attended, and many attendees and their families decide to "stay awhile" to take in the beauty of our Atlantic province.
Plan now to attend the CRPA Conference in Halifax from May 15 to 18, 2023. Register and book your hotel rooms early. For more information about the city, registration, and hotel booking, visit the conference website.
See you in May!
Do you want to read more articles like this?
The Bulletin is published by the Canadian Radiation Protection Association (CRPA). It's a must-read publication for radiation protection professionals in Canada. The editorial content delivers the insights, information, advice, and valuable solutions that radiation protection professionals need to stay at the forefront of their profession.
Sign up today and we'll send you an email each time a new edition goes live. In between issues, check back often for updates and new articles.
Don't miss an issue. Subscribe now!
Subscribe