Mise à jour du Comité de développement professionnel de l'ACRP, février 2023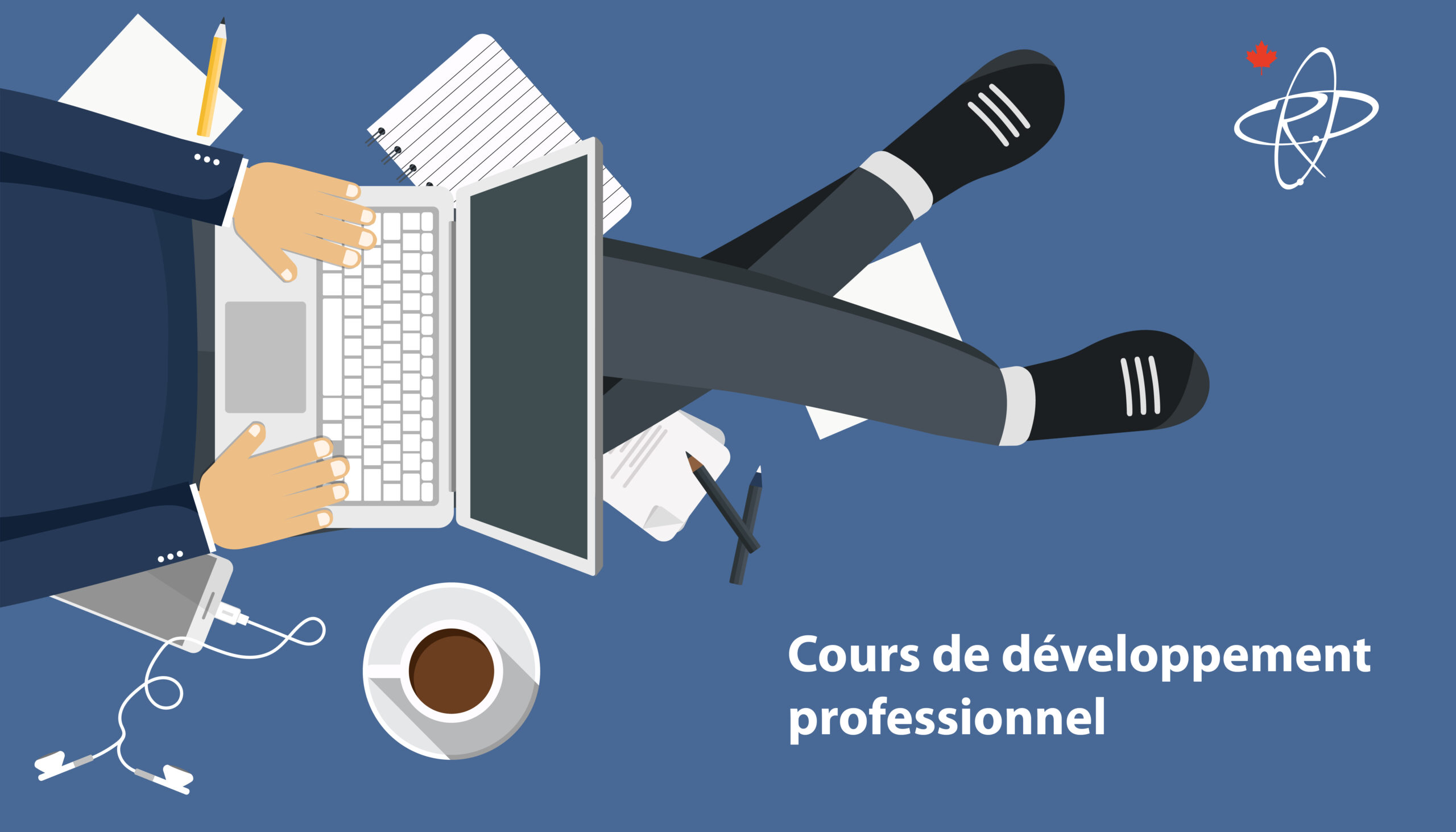 Retour sur une autre année bien remplie et réussie pour le comité de développement professionnel de l'ACRP
Résumé :
L'année 2022 a été une autre année remplie pour le Comité de développement professionnel de l'ACRP, qui s'est assuré d'offrir d'excellentes formations à nos membres entre autres. Nous avons ajouté trois nouvelles séances à nos formations en ligne à la carte auxquelles vous pouvez accéder par le biais de notre
site Thinkific
. Le comité de développement professionnel de l'ACRP a aussi organisé la Journée de formation continue à l'ICRP 2021+1 qui s'est tenu à Vancouver 
en novembre. Ed Waller s'est assuré que nous puissions offrir six séances diversifiées de grande qualité offertes par des membres éminents de la communauté canadienne et internationale de la radioprotection et de la science du rayonnement.
2022 was another busy year for the CRPA Professional Development (PD) Committee, who made sure there were some great training offerings for our members and beyond.
We added three new sessions to our online portfolio. Two were part of the Radiation Detection Efficiency course delivered in October by our famous Jeff Sandeman. Radiation detection efficiency assessment was a hot topic this past year, and course attendance was phenomenal. We had 48 participants at the live online session, we've already had four people access the pay-per-view version of via our Thinkific site. So, If you didn't get a chance to take this course, you are not completely out of luck — you can still access the recording.
Our second offering was an information session on the upcoming changes to the Transportation of Dangerous Goods (TDG) Regulations presented by none other than our awesome Ali Shoushtarian. This 90-minute session highlighted anticipated changes that radiation safety officers and employers should prepare for.
In addition, the live online version of Ali's session that took place in mid-December was filled with stimulating discussions and fun icebreakers. You think TDG is a boring subject? Not when Ali is presenting it! The session had 85 registrants, and I am sure those who attended can attest to that! Check it out for yourself — the recorded version of this session is available on Thinkific (and remains free for our CRPA members). Do not miss out on this opportunity!
[Note: Prices on the Thinkific site are the non-member rates and include HST. Discount codes for CRPA members are available on CRPA's members-only website under Professional Development Sessions.]
Last, but not least, the CRPA PD Committee was also responsible for organizing the Continuing Education Day at ICRP 2021+1 in Vancouver on November 6, 2022. This effort was led by our brilliant Ed Waller, who ensured six diverse, great quality topics were delivered by prominent members of the Canadian and international radiation protection and radiation science community. Among the presenters were the following CRPA members: Jeff Fleming, Corie Houldsworth, Billy Cox, Anne-Marie Nicol, and Brian Bjorndal.
The PD committee would like to thank everyone who presented courses as part of our 2022 Professional Development Program. All this success would not have been possible without the ongoing engagement of the PD Committee members (Jeff Fleming, Ed Waller, Trevor Beniston, Joe Cortese, and Corie Houldsworth) and the CRPA board of directors. I also want to send my thanks to our president, Leah Shuparski, for being a great supporter and active advocate of all our initiatives, and Secretariat Sue Singer, for her ongoing help and support.
Donata Chaulk
Donata est la présidente du Comité de développement professionnel de l'ACRP et la directrice du du développement professionnel au sein du Conseil d'administration.
Vous voulez lire d'autres articles comme celui-ci ?
Le Bulletin de l'Association canadienne de la radioprotection (ACRP) est une publication essentielle à tout professionnel de la radioprotection du Canada. Son contenu éditorial procure aux professionnels de la radioprotection les enseignements, l'information, les conseils et les solutions utiles, tous nécessaires pour demeurer à l'avant-garde de la profession.
Abonnez-vous aujourd'hui pour que nous vous envoyions un courriel chaque fois qu'un nouveau numéro est mis en ligne. Revisitez souvent le site entre chaque numéro pour obtenir les mises à jour et consulter de nouveaux articles.
Ne ratez aucun numéro. Abonnez-vous dès aujourd'hui !
Abonnez-vous