CRPA(R) Prep / Préparation à la désignation (A)ACRP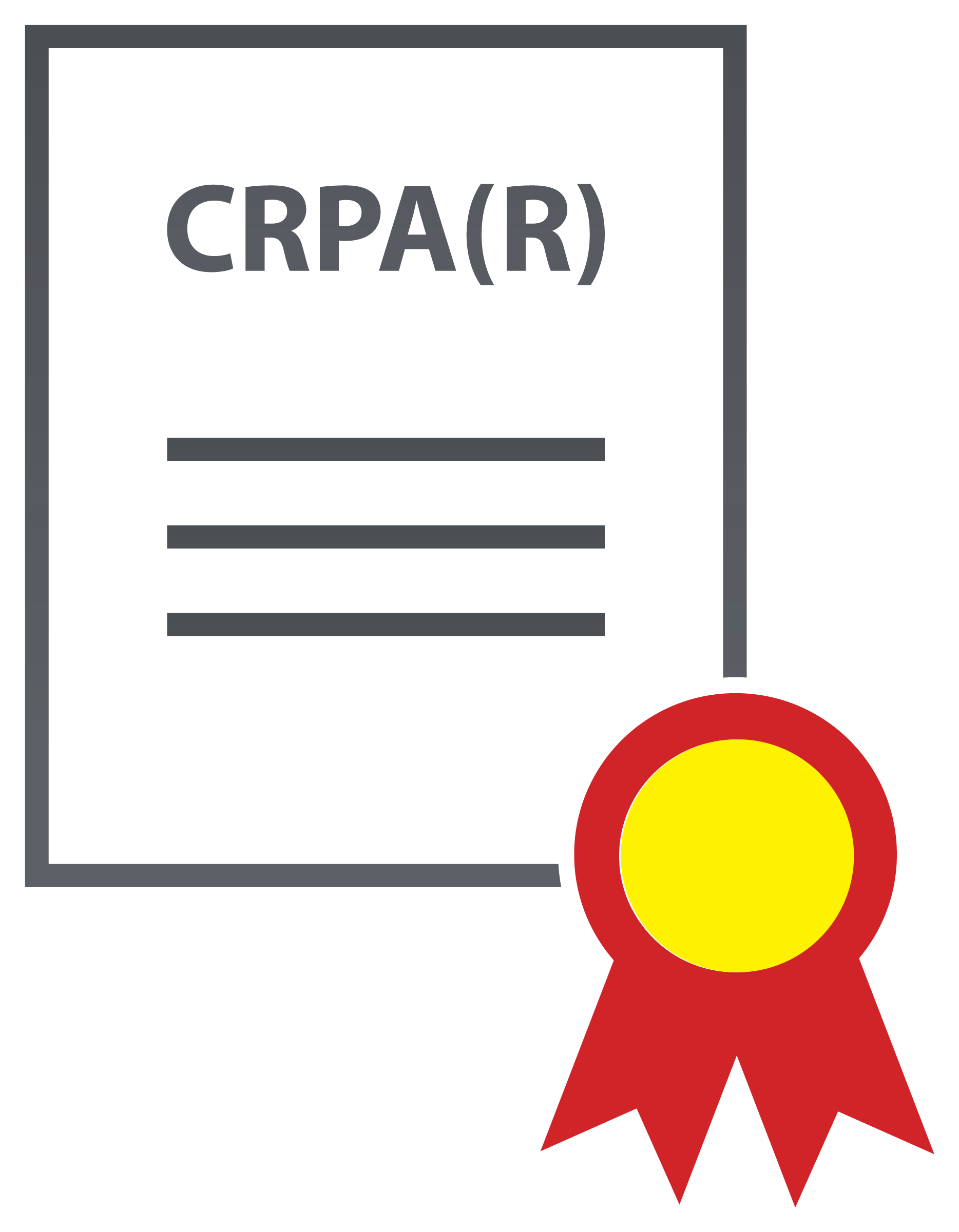 Here's a new addition to the Bulletin. In each issue, we will propose a question or two similar to the questions on the CRPA(R) exam. The answers will be published in the next issue, along with new questions.
The intention is to give people a sense of how the questions are written for the CRPA(R) exam and their level of difficulty. Hopefully, we can encourage more members to take the exam and become Registered Radiation Safety Professionals (RRSPs).
Also, if you already have your CRPA(R) designation, we invite you to submit questions to earn points for your registration maintenance!
So let's take a look at a question similar to those that might appear on the CRPA(R) exam:
Calculate the effective half-life for a radionuclide with a physical half-life of 16 hours and a biological decay constant of 0.0068 per minute.
The exam is multiple-choice, but for this context we'll keep it simple and ask you to do the calculation.
Stay tuned for the next issue to check your answer and get another question!
Voici une nouveauté dans le Bulletin. Chaque numéro proposera une ou deux questions similaires à celles de l'examen (A)ACRP. Les réponses seront publiées dans le numéro subséquent, accompagnées de nouvelles questions.
L'objectif est de donner aux candidats potentiels une idée des questions de l'examen (A)ACRP et du niveau de difficulté. Avec un peu de chance, nous encouragerons plus de membres à faire l'examen et à devenir professionnel de la radioprotection agréé (PRPA).
En outre, si vous détenez déjà votre désignation (A)ACRP, nous vous invitons à soumettre des questions afin d'obtenir des points en vue du maintien de votre agrément!
Voici une question similaire à celles qui pourraient se trouver dans un examen (A)ACRP :
Calculez la demi-vie efficace d'un radionucléide ayant une demi-vie physique de 16 heures et une constante de décroissance biologique de 0,0068 par minute.
L'examen est à choix multiples, mais dans le contexte présent nous vous demandons simplement de faire les calculs nécessaires.
Restez à l'affût du prochain numéro pour connaître la réponse et lire la prochaine question!
Christopher Malcolmson
Christopher Malcolmson has been a health physicist at McMaster University since 2005. He received a BSc from McMaster in 2004 and an MSc in 2011. He completed his CRPA(R) in 2009, American Board of Health Physics certification in 2012, and National Registry of Radiation Protection Technologists exam in 2016. Malcolmson is currently a member of the CRPA board of directors (director of professional development) and the Registration Subcommittee exam coordinator. He is also a member of the International Radiation Protection Association's Commission on Publications.
Christopher Malcolmson est spécialiste en radioprotection à l'Université McMaster depuis 2005. Il a obtenu un baccalauréat en sciences de cette même université en 2004, suivi d'une maîtrise en 2011. Il a obtenu sa certification (A)ACRP en 2009, celle de l'American Board of Health Physics (conseil américain des spécialistes en radioprotection) en 2012, et a terminé l'examen de la National Registry of Radiation Protection Technologists (Registre national des technologues en radioprotection) en 2016. Malcolmson est présentement membre du conseil d'administration de l'ACRP (directeur du perfectionnement professionnel) et coordonnateur de l'examen au sous-comité des inscriptions. Il est également membre de la commission des publications de l'Association internationale pour la protection contre les radiations.