Editorial / Éditorial du Bulletin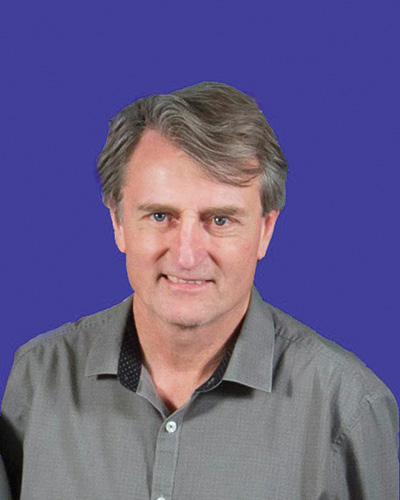 The Canadian Nuclear Society (CNS) held its 38th annual conference, The Nuclear Future: Challenges and Innovation, on June 3-6, 2018, in beautiful Saskatoon, Saskatchewan.
CRPA has a memorandum of understanding with CNS that includes reciprocal attendance for one representative at annual conferences. As a resident of Saskatoon and a member of the CRPA board of directors, I was unanimously elected by the board to represent CRPA! It was an excellent opportunity to introduce CRPA to conference delegates over a coffee or lunch break.
The conference featured many industry leaders and excellent speakers and included talks on a variety of technical aspects of the nuclear industry. A major theme of the conference was small modular reactors (SMRs).
For those of you who may not be aware, SMRs are, as the name implies, small nuclear power plants. They are small enough to be constructed off site and delivered by truck in a nearly ready-to-use state. The power output is typically in the megawatt to tens of megawatts range. The design is intrinsically safe and uses modern technological safety systems. There are currently no fewer than 10 units at the pre-licensing, vendor-design-review stage with the Canadian Nuclear Safety Commission (CNSC).
As we swelter in the 2018 summer heat across our great country (a high of 37°C forecast in Saskatoon as I write this in my air-conditioned office!), it is easy to appreciate that the worldwide need for power will continue to grow. The best method to generate power is a debate for another forum.
What intrigued me at the CNS conference was the healthy debate about how to discuss risks and benefits of SMRs with prospective clients. Communicating risk is a critical component for any discussion on safety hazards. After all, exposure to ionizing radiation is only one of many hazards we face in the workplace. In radiation protection speak, we consider justification and optimization as fundamental to determining controls. There are regulatory limits we must adhere to in our planning and practice, but we all work hard to maintain exposures as low as reasonably achievable (ALARA).
Determining what is "reasonable" requires leadership, as well as input, from all levels of an organization and/or community. Risk perception can be widely variable among individuals, even in the same household or workplace. The perception of a hazard and the associated risk depend on things like knowledge, trust, and experience; it is often described as being part of an organization's culture and is determined by (you guessed it—the theme from our CRPA 2018 Quebec City conference) the human factor.
Whether or not SMRs become a source of power for any community remains to be seen. It was interesting to see that the proponents understood that successfully siting a SMR would require a healthy risks-vs.-benefits discussion and that, without support or buy-in from the community, the chances for success were low.
On behalf of the CRPA board of directors I'd like to thank the CNS for the opportunity to attend its excellent conference.
La Société Nucléaire Canadienne (SNC) a tenu son 38e congrès annuel, Notre avenir nucléaire : défis et innovation, du 3 au 6 juin 2018, à Saskatoon, en Saskatchewan.
L'ACRP dispose d'un protocole d'entente avec la SNC qui prévoit la participation réciproque d'un représentant aux congrès annuels. En tant que résident de Saskatoon et membre du conseil d'administration de l'ACRP, j'ai été élu à l'unanimité par le conseil pour y représenter l'ACRP! Il s'agissait d'une excellente occasion de faire connaître l'ACRP aux délégués du congrès lors des pauses-café ou des dîners.
Plusieurs leaders de l'industrie et d'excellents conférenciers étaient réunis au congrès où divers aspects techniques de l'industrie nucléaire ont été abordés. Par exemple, un des thèmes principaux du congrès était les petits réacteurs modulaires (small modular reactors ou SMRs).
Pour ceux d'entre vous qui l'ignorent, les SMR sont, comme leur nom l'indique, de petites centrales nucléaires. Ils sont suffisamment petits pour être construits hors site puis livrés par camion dans un état quasi prêt à l'emploi. La puissance est généralement de l'ordre du mégawatt à une dizaine de mégawatts. La conception est intrinsèquement sécuritaire et utilise des systèmes de sûreté technologiques modernes. Pas moins d'une dizaine d'unités sont présentement en révision de conception du fournisseur en vue de l'octroi d'un permis par la Commission canadienne de sûreté nucléaire (CCSN).
Tandis que nous sommes écrasés par la chaleur partout au pays en cet été 2018 (au moment d'écrire cet éditorial dans mon bureau heureusement climatisé, on prévoyait 37 °C à Saskatoon!), il est facile de comprendre que mondialement, les besoins énergétiques continueront à croître. Quant à savoir quelle est la meilleure méthode pour générer de l'énergie, cela demeure un débat pour un prochain forum.
Lors du congrès de la SNC, j'ai trouvé intéressant le débat constructif sur la façon de discuter des risques et des avantages des SMR avec des clients potentiels. La communication du danger est un élément essentiel dans toute discussion sur les risques pour la sûreté. Après tout, l'exposition à des rayonnements ionisants n'est qu'un des nombreux dangers auxquels nous sommes confrontés dans un milieu de travail. En matière de radioprotection, nous considérons la justification et l'optimisation comme essentielles à la détermination des contrôles. Il existe des limites réglementaires que nous devons respecter dans notre planification et nos opérations, mais nous travaillons tous à appliquer le principe ALARA (as low as reasonably achievable) afin de maintenir les expositions aussi basses qu'il soit raisonnablement possible de le faire.
Déterminer ce qui est « raisonnable » nécessite du leadership ainsi que l'implication de tous les niveaux d'une organisation ou d'une collectivité. La perception du risque est très variable selon les individus, même au sein d'une maisonnée ou d'un milieu de travail. Ainsi, la perception du danger, et du risque qui y est associé, dépend des connaissances, de la confiance et de l'expérience. On la décrit souvent comme faisant partie de la culture d'une organisation et elle est déterminée par le facteur humain (mais vous l'aviez deviné puisqu'il s'agissait du thème du congrès 2018 de l'ACRP, à Québec).
Reste à voir si les SMR deviendront une source d'énergie dans une collectivité donnée. Il était intéressant de constater que les promoteurs comprenaient que la réussite de l'implantation d'un SMR nécessite une discussion honnête quant aux risques et aux avantages, et que sans le soutien ou l'acceptation de la collectivité, les chances de succès sont faibles.
Au nom du conseil d'administration de l'ACRP, j'aimerais remercier la SNC pour la possibilité que j'ai eue de participer à cet excellent congrès.