Editorial / Éditorial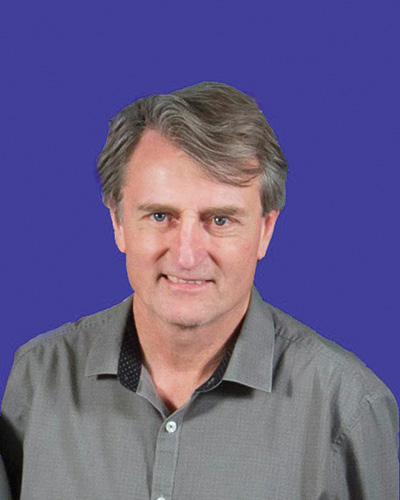 As we get ready for the holiday season, this part of the year always seems hectic. With family and work commitments, deadlines, and planning for next year, we often get very busy. With that in mind, I want to take a moment to say a special thank you to all the members of CRPA who volunteer for extra duties.
As a member of the CRPA Board of Directors, I am honoured and humbled to work with the dedicated and enthusiastic group that the members have elected. The board members sacrifice time in their busy schedules to help steer the organization and pay close attention to operational details while managing the many committees that support CRPA's strategic goals. Then there is a small army of volunteers who serve on the committees!
There are four main committees:
Professional Development
Communications
Internal Affairs
External Affairs
Each committee is chaired by a director and many have their own subcommittees. These committees vary in size and activity. The committees and subcommittees offer unique opportunities for members to contribute to the organization while strengthening their knowledge or improving special skills.
Members often bring unique knowledge, expertise, or interests that help lighten the committee workload or provide a new perspective. A good example is our Translation Committee, which translates all official CRPA documents into both official languages. Their work requires a number of volunteers to ensure reasonable turnaround times and high-quality translations.
Many of our committee members are former CRPA board members, but others are newer to the organization. Serving on one of the committees is a great way to help support CRPA while building a network of professional colleagues in the radiation protection world. One example is the local organizing committees for the annual CRPA conference. Having a successful conference is no small undertaking, and each year we are fortunate to have a dedicated group of volunteers to provide the attention to detail required.
We have a broad range of committees that require a diverse group of volunteers—Recruitment, Professional Development, Communications (particularly web support), the Bulletin . . . There are committees of all types. So, thank you to all the volunteers who serve on our committees and subcommittees!
If you are interested in participating on a committee, or would like more information, please contact one of your CRPA board members, a committee chair, or the CRPA Secretariat.
Have a great holiday season and prosperous 2019!
Tandis que nous nous préparons à l'approche du temps des fêtes, cette période de l'année est toujours mouvementée. Qu'il s'agisse d'engagements avec nos familles ou le travail, d'échéanciers serrés, ou encore de la planification de l'année qui vient, nous sommes souvent très occupés. Je prends tout de même un moment afin de remercier particulièrement tous les membres bénévoles de l'ACRP qui n'hésitent pas à accomplir des tâches supplémentaires pour mener à bien toutes les activités de l'association.
En tant que membre du conseil d'administration de l'ACRP, je suis honoré de travailler parmi un groupe de personnes dévouées et enthousiastes, élues par les membres. En effet, les membres du conseil réservent du temps de leurs horaires bien remplis pour aider à diriger l'organisation, et accordent une attention particulière aux détails opérationnels, tout en supervisant les multiples comités qui répondent aux objectifs stratégiques de l'ACRP. Enfin, une petite armée de bénévoles siège aux comités dont les quatre principaux sont :
Perfectionnement professionnel
Communications
Affaires internes
Affaires externes
Un directeur préside chaque comité qui, lui-même, chapeaute plusieurs sous-comités aux tailles et activités variables. Ces comités et sous-comités offrent aux membres une occasion unique de contribuer à l'organisation tout en renforçant leurs connaissances et en améliorant leurs compétences.
Les membres apportent souvent un bagage, une expertise ou des intérêts uniques qui permettent d'alléger la charge de travail des comités, en plus de fournir de nouvelles perspectives. Un bon exemple est notre comité de traduction qui traduit tous les documents administratifs de l'ACRP dans les deux langues officielles du pays. Le travail de ce comité nécessite un certain nombre de bénévoles afin de garantir des délais d'exécution raisonnables et des traductions de haute qualité.
Plusieurs membres de nos comités sont d'anciens membres du conseil de l'ACRP, tandis que d'autres sont nouveaux dans l'organisation. Faire partie d'un comité est un excellent moyen de soutenir l'ACRP, tout en créant un réseau de collègues professionnels de la radioprotection. Un exemple est le comité organisateur local du congrès annuel. Réussir l'organisation d'un congrès n'est pas une mince affaire, et chaque année nous avons la chance d'avoir l'aide de bénévoles dévoués pour s'occuper de chaque détail.
Plusieurs de nos comités nécessitent l'aide de bénévoles : recrutement, perfectionnement professionnel, communications (particulièrement le soutien Web), le Bulletin, etc. Il y en a de tous les types. Merci à tous les bénévoles qui siègent à nos comités et sous-comités!
Si vous souhaitez prendre part à un comité ou en savoir plus, veuillez communiquer avec un des membres du conseil d'administration de l'ACRP, un président de comité ou le secrétariat de l'ACRP.
Je vous souhaite un joyeux temps des fêtes et une année 2019 prospère!