Editor's Message / Message du rédacteur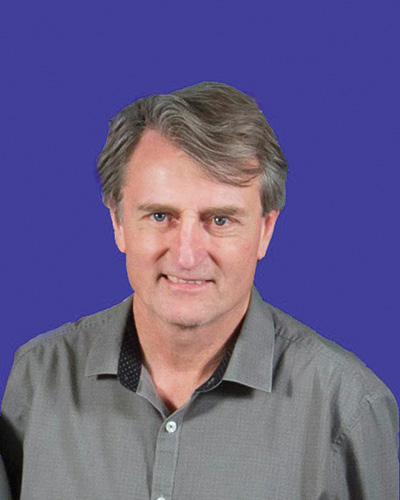 For those of you who are joining us at the annual CRPA conference, bienvenue à Ottawa! Has it been a year already since the Quebec City conference? It seems like just yesterday I was listening to the Lost Fingers after a great meal at the banquet.
I am excited to attend the annual CRPA conference once again. Every year I am impressed by the remarkable job done by the local organizing committee (LOC). Apparently this year, Ali Shoushtarian and his LOC have arranged for a million tulips to be blooming in beautiful spring weather!
Seriously, in keeping with this year's theme, Connecting with Communities, the LOC has prepared a stellar lineup of speakers and activities. When coupled with the beautiful city of Ottawa in the spring, the programming they have organized should guarantee another successful conference.
As always, the conference will be a great opportunity to share the latest information in radiation protection, see state-of-the-art equipment from a variety of vendors, and enjoy some quality time in the infamous hospitality suite with colleagues from across the country and around the world.
This year's conference will include tours of two important national facilities—Canadian Nuclear Laboratories' Chalk River Facility and the Canadian Nuclear Safety Commission's Instrumentation Laboratory. In addition, professional development courses by Dr. Ed Waller (Radiation Shielding—A Lost Art?) and the Canadian Nuclear Safety Commission (Practical Instrumentation Information Session) are being held after three days of presentations. A full program indeed!
The annual conference is also a time for the business of the association. For example, the annual general meeting will be a chance for all members to review the work the association has undertaken over the past year.
Throughout the conference, feel free to stop one of us board members to chat about CRPA business, or just to give us a chance to get to know you. We are always looking for ways to serve members better, so we appreciate people who share opinions and ideas.
And don't forget, we still have room for much-needed volunteers on many of our committees. CRPA relies on volunteer members to keep the organization strong and filled with new ideas.
I look forward to seeing everyone and hope you all enjoy the conference!
Pour ceux d'entre vous qui se joignent à nous dans le cadre du congrès de l'ACRP, bienvenue à Ottawa! Une année s'est-elle déjà écoulée depuis le congrès de Québec? Il me semble que ce n'est qu'hier que j'écoutais les Lost Fingers après un excellent repas lors du banquet!
Je suis ravi de participer à nouveau au congrès annuel de l'ACRP. Chaque année, je suis impressionné par le travail remarquable accompli par le comité organisateur local (COL). Apparemment cette année, Ali Shoushtarian et le COL se sont organisés pour que des millions de tulipes soient en fleurs par beau temps printanier!
Blague à part, en lien avec le thème de cette année, Tisser des liens avec les communautés, le COL a préparé une liste exceptionnelle de conférenciers et d'activités. Associée à la belle ville d'Ottawa au printemps, la programmation qu'ils ont organisée devrait garantir la réussite d'un autre congrès.
Comme toujours, le congrès sera une excellente occasion de partager les dernières nouvelles en matière de radioprotection, de découvrir des équipements ultramodernes de divers fournisseurs et de passer du bon temps dans la salle de réception avec des collègues provenant des quatre coins du pays et de partout dans le monde.
Cette année, le congrès comprendra des visites de deux installations nationales importantes : les installations de Chalk River des Laboratoires Nucléaires Canadiens et le laboratoire d'instrumentation de la Commission canadienne de sûreté nucléaire. De plus, des cours de perfectionnement professionnel en anglais seulement dispensés par Dr Ed Waller (Écrans de protection contre les rayonnements, un art perdu?) et par la Commission canadienne de sûreté nucléaire (Séance pratique d'information sur l'instrumentation) auront lieu après les trois jours de présentations. Voilà un programme vraiment complet!
Le congrès annuel est également un moment privilégié pour les affaires de l'association. Par exemple, l'assemblée générale annuelle sera une occasion pour tous les membres de prendre connaissance des affaires de l'association.
Tout au long du congrès, n'hésitez pas à approcher un des membres du conseil d'administration pour discuter des affaires de l'ACRP ou simplement pour vous présenter. Nous sommes toujours à l'affût de moyens pour mieux servir nos membres, et nous apprécions les personnes qui partagent leurs opinions et leurs idées.
Par le fait même, je vous rappelle que plusieurs de nos comités pourraient bénéficier de nouveaux bénévoles. L'ACRP mise sur ses membres bénévoles pour demeurer une organisation forte et remplie de nouvelles idées.
J'ai hâte de tous vous voir et j'espère que vous apprécierez le congrès!