President's Message / Message du président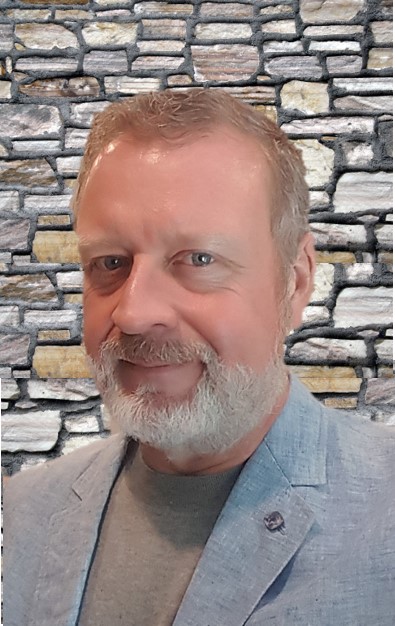 Greetings, fellow radiation protection professionals!
As is usual in Canada, summer entered with a roar as temperatures soared. While we bake in the heat, we should be reminded that our climate is changing at an uncomfortable pace. This is not good. However, we absolutely have a global solution to greenhouse gas emissions: nuclear power!
The rare event of the great Japanese earthquake and tsunami of 2011, which caused the Fukushima Daiichi nuclear accident, led many countries to overreact and slow down or eliminate their nuclear power programs. Globally, this is a huge mistake for the environment.
So, what does this have to do with CRPA? A resurgence of nuclear power is inevitable. Whether that means the construction of new large-capacity nuclear power plants or distributed nuclear energy systems, such as small modular reactors, we need this energy to fulfill the requirements of industry and the public. The need for nuclear power goes hand in hand with the need for radiation protection professionals to ensure the safety and security of workers and the public, who might be exposed to radiation from these activities.
We will need radiation safety professionals not only for new builds (including all aspects of the nuclear fuel cycle, such as mining, milling, and fuel fabrication), but also for refurbishment of current stations and decommissioning of older stations.
Of course, many other areas also require radiation protection professionals. Medical uses of radiation account for hundreds of thousands of lives saved globally per year and the improvement of human and non-human health and well-being. Industrial uses of radiation, from devices as simple as smoke detectors, to the use of radiation for non-destructive testing of mission-critical components, account for only a fraction of the beneficial societal uses of radiation. Let's not forget that radiation protection professionals also deal with non-ionizing radiation protection, such as microwave and laser energy.
On top of all of the industrial and medical needs for radiation protection professionals, there is a continuous need for us in research, academia, and government. There is no foreseeable end to the need for radiation protection professionals, both in Canada and on the international stage!
In other good news, CRPA's membership is very engaged in all things radiation protection! We had a fantastic conference in Ottawa with a good blend of technical exchange and fun times! Also, our professional development offerings at the conference were very well attended—I highly encourage all members to participate in at least one professional development activity per year.
Our members have been active in and provided input into a variety of consultancies (for example, dose to the lens of the eye and transportation of dangerous goods) and have been engaged with collaborating organizations, such as the International Radiation Protection Association (IRPA) and the International Commission on Radiological Protection (ICRP), along with ongoing mutually beneficial dialogues with both the Canadian Nuclear Safety Commission (CNSC) and Health Canada.
The turnout of student and young professional members to the annual conference was extremely encouraging. This category of our membership is going up, and we must continue to foster this upward trend.
In addition, we continue to respond to and answer questions from the public regarding radiation exposure. Establishing prompt and accurate public and media communication is something we all must continuously strive toward.
In addition, the number of CRPA members interested in certification continues to increase. We will continue to educate members about the benefits of the CRPA(R) certification.
CRPA's strength comes from our members and our combined technical knowledge, skills, and abilities in the areas of radiation protection and health physics. Our membership has a diverse skill set and comes from all professional and academic areas where ionizing and non-ionizing radiation protection is needed.
From this position, I present a challenge to each and every member—seek out others in your organizations, including management, who are not members, and educate them on the benefits of being a CRPA member (individual or corporate).
Individual membership benefits include (but are not limited to):
The CRPA Bulletin (which provides up-to-date current events in radiation protection in Canada and abroad)
International connections (CRPA is an affiliate of IRPA, so if you are a CRPA member you are also an IRPA member!)
Access to the Annals of the ICRP
Networking with other like-minded individuals (do not underestimate the power of networking!)
Mentorship opportunities (either as a mentor or as someone seeking a mentor)
Access to professional development opportunities relevant to radiation protection in Canada
A very productive and fun annual meeting and conference
The possibility of becoming a Registered Radiation Safety Professional (as an individual member)
Resumé posting and job opportunities to help you further your career in radiation protection and health physics
Don't forget to mention the advantages of CRPA corporate membership to your management! There are various levels of corporate membership that give an institution a variety of benefits. One of the prime benefits is exposure to a robust cadre of radiation protection professionals in Canada!
So, there is my presidential challenge to members. Get involved, stay involved, and try to encourage at least one individual or institution to become a member of CRPA.
Together, we can only get stronger!
Ed Waller
Salutations, collègues professionnels de la radioprotection!
Comme d'habitude au Canada, l'été est arrivé en lion avec des températures qui montaient en flèche. Mais tandis que nous cuisons sous la chaleur, nous devrions nous rappeler que notre climat change à un rythme effréné, ce qui n'est pas bien. Heureusement que nous avons une solution globale aux émissions de gaz à effet de serre : le nucléaire!
Qu'on se le dise, le grand tremblement de terre et le tsunami survenus au Japon en 2011, responsables de l'accident nucléaire de Fukushima Daiichi, sont des événements rarissimes. Ils ont conduit de nombreux pays à réagir de manière excessive et à ralentir ou à éliminer leurs programmes d'énergie nucléaire. Mondialement, c'est une grave erreur pour l'environnement.
Qu'est-ce que cela a à voir avec l'ACRP? Une reprise de l'énergie nucléaire est inévitable. Qu'il s'agisse de la construction de nouvelles centrales nucléaires de grande capacité ou de systèmes d'énergie nucléaire distribués, tels que de petits réacteurs modulaires, nous avons besoin de cette énergie pour répondre aux exigences de l'industrie et du public. La nécessité de l'énergie nucléaire va de pair avec la nécessité pour les professionnels de la radioprotection de garantir la sûreté et la sécurité des travailleurs et du public pouvant être exposés aux rayonnements résultant de ces activités.
Car non seulement aurons-nous besoin de professionnels de la radioprotection pour les nouvelles constructions (y compris tous les aspects du cycle du combustible nucléaire, tels que l'exploitation minière, le traitement et la fabrication du combustible), mais aussi pour la rénovation des stations actuelles et pour le déclassement des plus anciennes.
Bien entendu, de nombreux autres domaines nécessitent également des professionnels de la radioprotection. L'utilisation des rayonnements en médecine représente des centaines de milliers de vies sauvées chaque année dans le monde et contribue à l'amélioration de la santé et du bien-être des humains et des non-humains. L'utilisation industrielle des rayonnements, allant d'appareils aussi simples que les détecteurs de fumée à l'utilisation des rayonnements pour le contrôle non destructif des composantes essentielles à la mission, ne représentent qu'une fraction des utilisations avantageuses des rayonnements par la société. N'oublions pas que les professionnels de la radioprotection traitent également de la radioprotection aux rayonnements non ionisants, tels que l'énergie générée par les micro-ondes et les lasers.
En plus des domaines industriels et médicaux, on demande constamment des professionnels de la radioprotection en recherche, ainsi que dans les domaines universitaire et gouvernemental. Au Canada ainsi que sur la scène internationale, on recherchera toujours des professionnels de la radioprotection!
Autre bonne nouvelle, les membres de l'ACRP sont très impliqués dans tout ce qui concerne la radioprotection! Nous avons eu un superbe congrès à Ottawa avec un bon dosage de discussions techniques et de moments amusants! De plus, nos offres en perfectionnement professionnel au cours du congrès ont attiré plusieurs personnes. J'encourage vivement tous les membres à participer à au moins une activité de perfectionnement professionnel par année.
Nos membres ont été actifs et ont participé à divers types de consultations (par exemple, celles sur les doses au cristallin de l'œil et sur le transport de marchandises dangereuses), en plus de collaborer avec des organisations telles que l'Association internationale de radioprotection (AIRP) et la Commission internationale de protection radiologique (CIPR). Des discussions mutuellement bénéfiques sont également en cours avec la Commission canadienne de sûreté nucléaire (CCSN) et Santé Canada.
La participation des membres étudiants et des jeunes professionnels au congrès annuel a été extrêmement encourageante. Cette catégorie de membres est en augmentation et nous devons continuer à favoriser cette tendance à la hausse.
De plus, nous continuons de répondre aux questions du public concernant l'exposition aux rayonnements. Établir une communication publique et médiatique rapide et précise est un objectif que nous devons tous viser sans cesse.
En outre, le nombre de membres de l'ACRP intéressés par l'agrément ne cesse d'augmenter. Nous continuerons d'informer les membres sur les avantages de l'agrément (A)ACRP.
La force de l'ACRP provient de nos membres et de la combinaison de nos connaissances techniques, de nos compétences et de nos aptitudes dans le domaine de la radioprotection. Nos membres possèdent des compétences diverses et proviennent de domaines professionnels et universitaires où la protection contre les rayonnements ionisants et non ionisants est nécessaire.
Je lance donc un défi à chacun des membres : allez parler aux autres personnes de votre organisation (y compris la direction) qui ne sont pas membres et informez-les des avantages d'être membre (individuel ou d'affaires) de l'ACRP.
Les avantages aux membres individuels comprennent (sans y être limité) :
Le Bulletin de l'ACRP (qui fournit de l'information à jour sur les activités en radioprotection, au Canada et à l'étranger)
Liens internationaux (l'ACRP est une société affiliée de l'AIRP; ainsi, si vous êtes membre de l'ACRP, vous êtes également membre de l'AIRP!)
Accès aux Annales de la CIPR
Réseautage avec d'autres personnes partageant les mêmes idées (ne sous-estimez pas le pouvoir du réseautage!)
Opportunités de mentorat (soit en tant que mentor, soit en cherchant un mentor)
Accès à des opportunités de développement professionnel pertinent à la radioprotection au Canada
Réunion annuelle et congrès annuel très productifs et plaisants
Possibilité de devenir professionnel de la radioprotection agréé (à titre de membre individuel)
Affichage de CV et possibilités d'emploi afin d'aider votre carrière en radioprotection
N'oubliez pas de mentionner à votre direction les avantages des membres d'affaires de l'ACRP! Il existe différents niveaux d'adhésion offrant divers avantages pour les membres d'affaires. L'un des principaux avantages est l'exposition à un groupe solide de professionnels de la radioprotection au Canada!
Voici donc mon défi présidentiel aux membres. Impliquez-vous, restez impliqués et essayez d'encourager au moins une personne à devenir membre individuel ou d'affaires de l'ACRP.
Ensemble, nous ne pouvons que devenir plus forts!
Ed Waller