Editor's Message: The Value of Networking / Message du rédacteur : La valeur du réseautage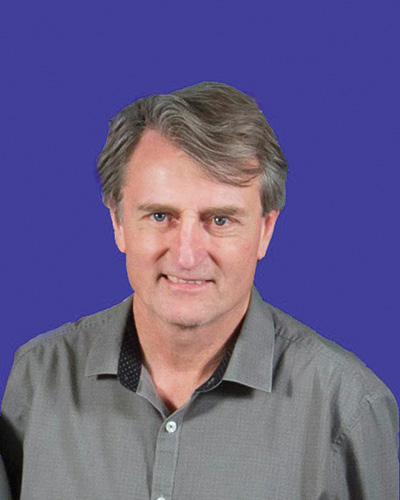 Networking, according to Dictionary.com, is defined as "a supportive system of sharing information and services among individuals and groups having a common interest." Sure, I can buy that, but I'd say it goes further.
Having connections with expertise is very valuable when you need advice in a specialized area, support for an event, feedback on a proposed solution to a problem, or simply a friend to share an idea with.
A network also provides insights into someone's character and the values that are important to them.
I enjoy playing team sports. While teams initially come together to share a common interest, in my experience, teammates often find they have much more in common than just the sport they play together. By playing sports, I've met a variety of folks from diverse backgrounds, and many have become close friends whom I see regularly. Many of you probably have hobbies and interests that have led to similar experiences. Chasing our passions helps to build our networks.
CRPA is a diverse collection of radiation protection professionals. The group includes people who have acquired radiation protection responsibilities as part of their role in workplace safety and those who have dedicated their lives to the profession. Some are very specialized in a local environment and some are world renowned for their expertise. None of us is an expert in every area of the radiation protection field.
The value of the CRPA network can only improve as our membership expands. All of us have something of value to share. My network helps me grow both professionally and personally, and CRPA keeps me engaged with the latest information in radiation protection.
In my workplace, careful design, engineering, and strict control of key systems have led to a very low risk (knock on wood!) of significant radiation exposure to workers or members of the public. Regular staff training, discussion, and high standards for safety systems are required to prevent complacency. Both staff and management appreciate the risks involved and accept the importance of these systems. The radiation protection program is an integral part of our safety culture.
As a research facility we are constantly pushed to improve, challenged to try something new, and often faced with radiation protection issues in areas where we are not experts. Assessing the risk, measuring response, and then understanding how to implement a process change within a workplace culture can be very challenging. I often turn to my network for advice and support.
For me, my network is one of many reasons I value my CRPA membership. Among this collection of individuals from diverse backgrounds, I can invariably find someone who is willing to share their experience with a similar issue. I am humbled by how open CRPA members are to providing advice and information, and I am always prepared to do the same.
Networking—don't underestimate its value!
Dictionary.com définit le réseautage comme « un système de partage d'information et de services entre des individus et des groupes ayant un intérêt commun ». Je suis d'accord, mais cela va encore plus loin, selon moi.
Tisser des liens avec des experts est très précieux lorsqu'on a besoin de conseils dans un domaine spécialisé, de soutien pour une activité, de rétroaction sur une solution proposée à un problème, ou lorsqu'on veut partager une idée avec un ami.
Un réseau donne également un aperçu de la personnalité d'une personne et des valeurs qui lui sont chères.
J'aime pratiquer des sports d'équipe. Alors que les joueurs se réunissent initialement pour partager un intérêt commun, je constate souvent que l'association des sportifs dépasse le sport qu'ils pratiquent ensemble. C'est ainsi que j'ai rencontré des gens de divers domaines, dont plusieurs sont devenus des amis proches que je vois régulièrement. Vous avez probablement des passe-temps et des intérêts qui ont mené à des expériences similaires. Vivre ses passions permet de créer son réseau.
L'ACRP est un groupe diversifié de professionnels de la radioprotection. Le groupe comprend des personnes ayant acquis des responsabilités en matière de radioprotection en raison de leur rôle en sécurité au travail et d'autres qui ont consacré leur vie à la profession. Certains sont très spécialisés dans leur environnement immédiat alors que d'autres sont reconnus mondialement pour leur expertise. Aucun d'entre nous n'est expert dans tous les domaines de la radioprotection.
La valeur du réseau de l'ACRP ne peut que s'améliorer avec l'augmentation du nombre de membres. Nous avons tous quelque chose d'intéressant à partager. Mon réseau me permet de progresser professionnellement et personnellement, et l'ACRP me permet de rester au fait des nouveautés en radioprotection.
Dans mon milieu de travail, une conception minutieuse, des méthodes d'ingénierie et un contrôle strict des systèmes clés ont mené à un très faible risque (touchons du bois!) pour les travailleurs et les membres du public de recevoir une exposition importante aux rayonnements. Une formation régulière du personnel, des discussions et des normes élevées pour les systèmes de sécurité sont nécessaires pour empêcher la complaisance. Les membres du personnel et la direction sont conscients des dangers impliqués et acceptent l'importance de ces systèmes. Le programme de radioprotection fait partie intégrante de la culture de notre sûreté.
En tant qu'employés de centre de recherche, nous sommes constamment poussés à nous améliorer, mis au défi d'essayer du nouveau et confrontés à des problématiques en radioprotection dans des domaines où nous ne sommes pas experts. Évaluer le risque et l'intervention, puis comprendre comment mettre en œuvre un changement de processus au sein de la culture d'une entreprise peut être très difficile. Je m'adresse souvent à mon réseau pour obtenir conseils et soutien.
Mon réseau est pour moi l'une des nombreuses raisons pour lesquelles j'apprécie mon adhésion à l'ACRP. Parmi ce groupe d'individus provenant de divers horizons, je trouve immanquablement une personne disposée à partager son expérience avec un problème similaire. Je suis honoré par l'ouverture des membres de l'ACRP à fournir conseils et renseignements, et je suis toujours prêt à faire de même.
Ne sous-estimez pas la valeur du réseautage !