CRPA response to the COVID-19 pandemic / Réponse de l'ACRP à la pandémie de COVID-19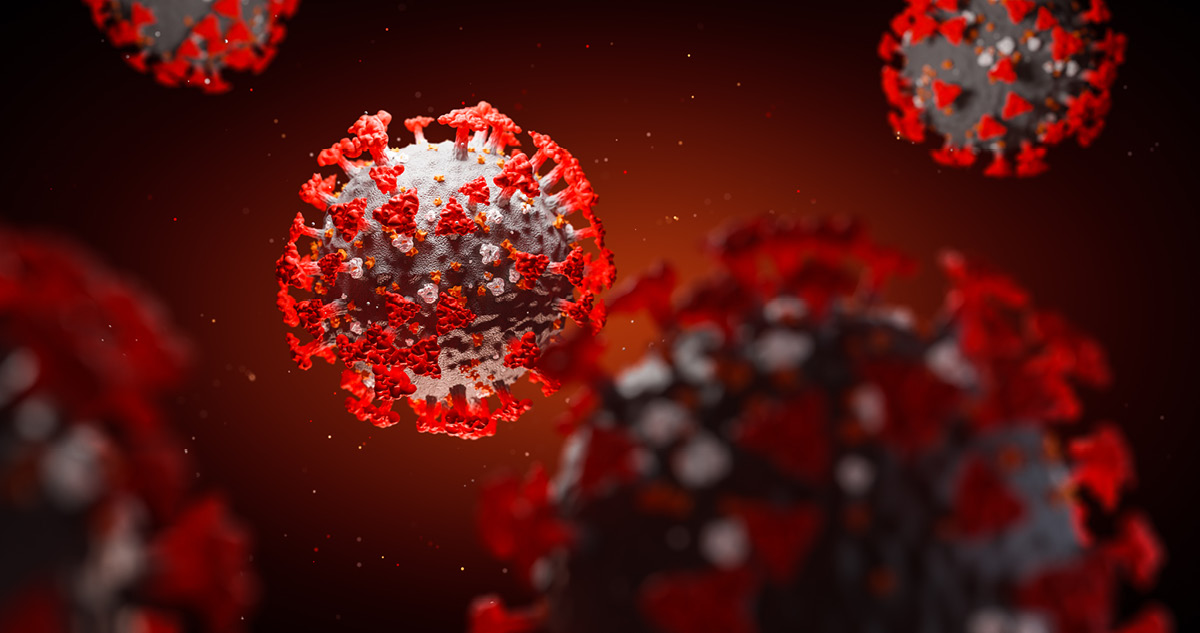 A message to our faithful CRPA members, colleagues, and friends
March 30, 2020
Highlights of this communication:
The 2020 CRPA Conference in Winnipeg has been cancelled.
All conference-related fees that CRPA has collected will be refunded.
The CRPA office will remain open.
If you have questions, email the secretariat (

[email protected]

).
No doubt about it, we are in difficult times. COVID-19 rapidly became a pandemic (declared by the World Health Organization on March 12, 2020).
As radiation safety professionals, we have a responsibility to the public, workers, and the environment to protect against potentially harmful effects of exposure to ionizing and non-ionizing radiation. However, as safety professionals (in the broader sense), we simply have a duty to protect. CRPA is  a professional safety association.
We take the safety and security of our members, our families, and the public seriously. As such, the CRPA board of directors and the 2020 local organizing committee have made the difficult, yet necessary, decision to cancel this year's conference, which was supposed to be held in Winnipeg.
The board wishes to acknowledge the hard work and dedication that the organizing committee in Winnipeg has put into what undoubtedly would have been an excellent conference. Thank you, one and all, for your efforts.
At this point, no one knows how long this pandemic will last, how long protective measures will be needed, and how long the recovery phase will be (not to mention the backlog of work most CRPA members will be dealing with long after the pandemic has subsided). As such, we do not believe postponing the conference is an option.
CRPA is not the only organization cancelling or postponing events:
The International Radiation Protection Association has postponed IRPA15 until January 2021.
The Canadian Nuclear Society's annual conference has been cancelled.
The list goes on and on. CRPA is embodying our due diligence by cancelling a large gathering of people in these unsure times, and the board believes we are acting appropriately as concerned global citizens. While this is disappointing, we believe it is in the best interest of both the members and the general public.
We will be issuing refunds to those who have already registered by whatever payment method was used to register.
Despite this cancellation, the board is working on events to keep our members engaged in the association. In the coming weeks, we will be sharing information with you about online activities, such as participation in the annual general meeting, and other types of professional development. Stay tuned!
Health Canada continues to recommend frequent handwashing, minimal touching, and social distancing as the best defence against COVID-19. To better understand what social distancing means, it might be easier to think of it as physical distancing. DO NOT emotionally distance yourself from others!
There are many ways we can interact without being in the same physical spaces. Pick up the phone, send an email, write a letter, play games online, check out some of the many free courses and professional development online, learn a new language . . . The possibilities are endless.
Remember, the CRPA board of directors is here to serve you. If you have any questions, please feel free to email us anytime through the secretariat ([email protected]).
Stay safe and stay strong!
Edward Waller
President
Canadian Radiation Protection Association
Un message à nos fidèles membres, collègues et amis de l'ACRP
le 30 mars 2020
Points importants de cette communication :
Le congrès de l'ACRP 2020 à Winnipeg est annulé.
Tous les frais liés au congrès et perçus par l'ACRP seront remboursés.
Le bureau de l'ACRP demeure ouvert.
Si vous avez des questions, communiquez avec le secrétariat par courriel (

[email protected]

).
Il n'y a pas de doute, nous traversons des temps difficiles. La COVID-19 est rapidement devenue une pandémie (depuis le 12 mars 2020, tel que l'a déclaré l'Organisation mondiale de la santé).
À titre de professionnels de la radioprotection, nous avons la responsabilité de protéger le public, les travailleurs et l'environnement d'une exposition à des rayonnements ionisants et non ionisants potentiellement nocifs. Par contre, en tant que professionnels de la sûreté (au sens large), nous avons le devoir de protéger. L'ACRP est une association de professionnels de la sûreté.
Nous prenons au sérieux la sûreté et la sécurité de nos membres, de nos familles et du public. À ce titre, le Conseil d'administration de l'ACRP et le Comité organisateur local ont pris la décision difficile, mais nécessaire, d'annuler le congrès de cette année, qui devait se tenir à Winnipeg.
Le conseil tient à souligner le travail acharné et le dévouement du comité organisateur de Winnipeg, qui préparait un congrès qui s'annonçait excellent. Merci à tous pour vos remarquables efforts.
À cette étape-ci, personne ne sait combien de temps durera la pandémie, combien de temps les mesures de protection seront nécessaires, ni combien de temps durera la période de rétablissement (sans compter tout le retard que les membres de l'ACRP auront à combler pendant longtemps après la fin de la pandémie). Pour ces raisons, il nous semble préférable d'annuler le congrès plutôt que de le reporter.
L'ACRP n'est pas la seule organisation à annuler ou à reporter ses activités :
L'Association internationale de radioprotection a reporté l'IRPA15 jusqu'en janvier 2021.
La Société nucléaire canadienne a annulé son congrès annuel.
La liste s'allonge au fil du temps. L'ACRP fait preuve de diligence raisonnable en annulant un grand rassemblement de personnes en ces temps incertains, et le conseil croit que nous agissons de manière appropriée en tant que citoyens du monde concernés. Bien qu'elle soit décevante, nous croyons que cette décision est dans le meilleur intérêt des membres et du grand public.
Nous rembourserons par le moyen de paiement utilisé lors de l'inscription ceux et celles qui s'étaient déjà inscrits au congrès.
Malgré cette annulation, le conseil travaille sur d'autres activités pour maintenir l'engagement de nos membres envers l'association. Dans les prochaines semaines, nous partagerons avec vous de l'information à propos d'activités en ligne, comme la participation à l'assemblée générale annuelle et à d'autres types de perfectionnement professionnel. Restez à l'affût!
Santé Canada continue de recommander de se laver les mains fréquemment, de minimiser les contacts et de pratiquer la distanciation sociale comme meilleurs moyens de protection contre la COVID-19. Afin de mieux comprendre ce que signifie la distanciation sociale, il peut être plus facile de la considérer comme une forme de distanciation physique. Cependant, NE vous éloignez PAS émotionnellement des gens qui vous entourent!
Il existe plusieurs façons d'interagir, même sans occuper le même espace physique. Téléphoner à quelqu'un, envoyer un courriel, écrire une lettre, jouer en ligne, consulter les multiples formations gratuites ou de perfectionnement professionnel en ligne, apprendre une nouvelle langue, etc. Les possibilités sont infinies.
Rappelez-vous que le Conseil d'administration de l'ACRP est là pour vous servir. Si vous avez des questions, n'hésitez pas à communiquer avec nous en envoyant un courriel au secrétariat ([email protected]).
Restez en sécurité, restez forts!
Edward Waller
Président
Association canadienne de radioprotection