Editor's Message, March 2020 / Message du rédacteur, mars 2020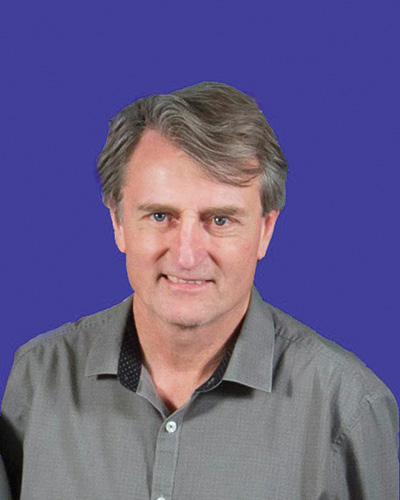 I hope you are finding ways to cope in these difficult times. Pulling together as a community, while keeping our physical distance, has never been more important. As a result of the pandemic, we are including an important announcement from the CRPA board in this issue.
Also in this issue, we  have another question from our CRPA(R) library provided by Chris Malcolmson. Our US colleague Scott Nichelson teams up with a north-of-the-border colleague, Stéphane Jean-François, to bring us an update from the Health Physics Society.
Ed Waller's President's Message provides an excellent commentary on nuclear security. As he notes, "You cannot have radiation safety without nuclear security." Security for nuclear material and installations is a licensing requirement. Creating a strong security culture is important to safety for every licensee.
The university where I work held a campus-wide lockdown drill in January. The exercise was a soft rollout to introduce the campus community to the lockdown process, not a drill for our emergency response teams. The scenario proposed was that an external threat was underway. The expectation was for folks to consider what they might do to shelter in place should a real threat happen.
At our facility, we communicated the date and time of the drill in advance, held information sessions, informed staff of the methods by which the automated notice would be spread, and assigned observers to various parts of the building. Over half of our 250 staff attended one of the three voluntary information sessions. We provided information about the actions to consider when sheltering in place—these actions would depend on the situation people found themselves in during a lockdown.
During the 10-minute event, while the lockdown was in progress, the observers used the opportunity to
see if people received the notification
watch who took action
have conversations with folks involved to learn what went well and what could be improved
The exercise was very informative—the process was well received and led to a considerable amount of feedback on ways to improve. The most important outcome was heightened security awareness at our low-risk facility. Planning, communication, testing, and continuous improvement are the cornerstones of an effective emergency response. How prepared does your facility need to be for an emergency?
J'espère que vous trouvez des façons d'affronter ces moments difficiles. Se soutenir en communauté, tout en gardant une distance physique, n'aura jamais été aussi important qu'aujourd'hui. En raison de la pandémie, nous ajoutons dans cette édition une annonce importante du conseil de l'ACRP.
Pour ce numéro, Chris Malcolmson nous a fourni une autre question provenant de la banque de questions pour l'examen d'agrément. En outre, notre collègue américain Scott Nichelson se joint à Stéphane Jean-François pour nous offrir une mise à jour de la Health Physics Society.
Le Message du président, écrit par Ed Waller, fournit un excellent commentaire sur la sécurité nucléaire. Comme il le fait remarquer, « la radioprotection est impossible sans sécurité nucléaire ». La sécurité du matériel et des installations nucléaires est une exigence du permis. Créer une solide culture de sécurité est donc important pour la protection de tout titulaire de permis.
En janvier dernier, l'université où je travaille a tenu un exercice de confinement sur tout le campus. Plutôt qu'un exercice des équipes d'intervention en situation d'urgence, l'exercice se voulait un déploiement en douceur pour initier la communauté du campus au processus de confinement. Le scénario proposait une menace externe en cours. On s'attendait à ce que les gens analysent comment se mettre à l'abri sur place, dans l'éventualité d'une réelle menace.
À nos installations, nous avons communiqué d'avance la date et l'heure de l'exercice, tenu des séances d'information, informé le personnel des méthodes de diffusion de l'avis automatisé et posté des observateurs dans différentes parties de l'édifice. Plus de la moitié des 250 membres du personnel a assisté à l'une des trois séances d'information volontaires. Nous avons fourni de l'information quant aux actions à considérer lors d'une mise à l'abri sur place. De telles actions dépendent de la situation dans laquelle les gens se trouvent au moment du confinement.
Pendant l'événement de 10 minutes, alors que le confinement était en cours, les observateurs ont profité de l'occasion pour
voir si les gens avaient reçu l'avis;
regarder qui avait agi; et
parler aux gens impliqués pour savoir ce qui s'est bien passé et ce qui peut être amélioré.
L'exercice fut très instructif, le processus a été bien reçu et a généré une quantité considérable de commentaires pour l'améliorer. Le résultat le plus important est la sensibilisation accrue à la sécurité de notre installation à faible risque. La planification, la communication, les tests et l'amélioration continue sont les pierres angulaires d'une intervention efficace lors d'urgences. Dans quelle mesure votre établissement doit-il être préparé en cas d'urgence?