Board Update, February 2023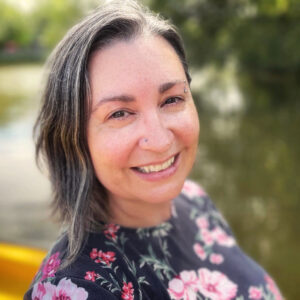 Happy New Year! As we get ready for whatever 2023 has to offer, this seems like a good time to look back on the past year. 2022 began with plenty of uncertainty; we weren't quite at a point where in-person activities were a guarantee, but there was hope on the horizon.
Despite the challenges, the Canadian Radiation Protection Association (CRPA) community came together in 2022. The year saw a well-attended annual general meeting and several online events, not the least of which were professional development (PD) courses.
Online PD course offerings began in 2020, and revenues have grown every year, surpassing expectations! These courses have been delivered by highly knowledgeable radiation protection professionals and, based on attendance, they are filling a need for the Canadian radiation safety community. The CRPA board will continue to support our PD Committee as they expand these programs.
As 2022 wound down, people had emerged from isolation and we were finally able to gather in person. CRPA was happy to be a sponsor of the International Commission on Radiological Protection's ICRP 2021+1, the 6th International Symposium on the System of Radiological Protection — in person — in Vancouver. This conference was initially scheduled for 2021 but, unfortunately, had to be postponed. However, 2022 ended with a successful conference where we got to see old friends and meet new people. It was great to get out and represent the Canadian radiation safety community at this international conference.
As we begin 2023, the board would love to hear from our members. What do you want from your CRPA board? What ideas do you have for professional development courses? Are you able to offer a course through the CRPA professional development program?
Thank you for your continued support as members! And we look forward to seeing you on May 15 to 18 in Halifax for the 2023 CRPA Conference!
Tara Hargreaves
Tara is a radiation safety officer and biosafety officer at the University of Guelph. She joined CRPA and became a CRPA(R) in 2006, and was elected to the board of directors in 2016. Currently, she is the director of communications.
Do you want to read more articles like this?
The Bulletin is published by the Canadian Radiation Protection Association (CRPA). It's a must-read publication for radiation protection professionals in Canada. The editorial content delivers the insights, information, advice, and valuable solutions that radiation protection professionals need to stay at the forefront of their profession.
Sign up today and we'll send you an email each time a new edition goes live. In between issues, check back often for updates and new articles.
Don't miss an issue. Subscribe now!
Subscribe