2022 Annual Federal Provincial Territorial Radiation Protection Committee Meeting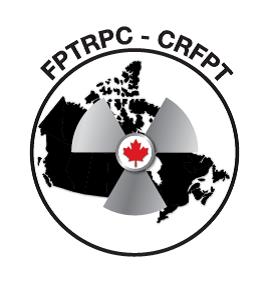 The Federal Provincial Territorial Radiation Protection Committee (FPTRPC), created in 1993, aims to 
advance the development and harmonization of practices and standards for radiation protection within federal, provincial, and territorial jurisdictions, and

 

communicate these to the people of Canada.

 
This supports the shared responsibility of federal and provincial/territorial governments to keep Canadians safe from unnecessary radiation exposure.
The committee includes representatives from 
Health Canada (Environmental and Radiation Health Sciences Directorate),

 

Canadian Nuclear Safety Commission (CNSC), Directorate of Environmental and Radiation Protection and Assessment, and

 

representatives from various ministries in the provinces and territories.

 
The Department of National Defence also participates, and Employment and Social Development Canada's Labour Program acts as an observer.
The committee meets every year to allow radiation protection regulatory officials from across Canada to share information, discuss challenges, and recommend courses of action. The latest meeting took place virtually on October 17, 19, and 21. A training day for committee members took place on October 31.
Provincial and territorial members in attendance presented information regarding committee areas of interest, which had been determined earlier in the year. This format provided a better understanding of regional differences and allowed members to share best practices regarding nationwide issues.
Topics included
radiation protection during medical radiographic imaging;
awareness of information on Health Canada's website and use of that information;
emerging issues related to radiation-emitting devices;
provincial/territorial jurisdictional oversight of radiation equipment, workers who use this equipment, and radiation service providers and suppliers; and
laser safety.
CNSC shared information on
calculating estimated dose to the public as part of environmental assessments,
the Independent Environmental Monitoring Program (IEMP), and
CNSC's Innovation and Research Hub.
Health Canada made presentations on
the United Nations Scientific Committee on the Effects of Atomic Radiation (UNSCEAR) activities;
the International Conference on Occupational Radiation Protection and work at the Radiation Protection Bureau;
updates to the National Radon Program;
completion of the Emergency Preparedness Review (EPREV) in preparation for the International Atomic Energy Agency (IAEA) 2023 follow-up mission; and
Ionising and Acoustic Radiation Physical Sciences Division update, including potential updates to Safety Code 35 for patient shielding.
Chris Clement, scientific secretary, was also on hand to give an update on the work of the International Commission on Radiological Protection (ICRP).
Colleen Rodgerson shared changes to workplace radiation protection requirements in Nova Scotia. 
During the annual business meeting, members 
heard reports from the various working groups,

 

discussed emerging issues in their region, and

 

had a presentation from Employment and Social Development Canada regarding jurisdiction.
The meeting concluded with two training sessions that had also been delivered at the 6th International Symposium on the System of Radiological Protection, ICRP2021+1: 
Examining Safety Culture in the Nuclear Industry
Radiation Safety in the New Reality
The first session provided members with tools to describe safety culture characteristics, identify characteristics of healthy and poor safety culture, and tips for applying safety culture in their own organization. The second session outlined approaches for bringing training content into the virtual world, discussed innovative delivery methods, and gave practical training limitations and considerations.
More information
If you would like more information about FPTRPC activities, please visit the Health Canada website.
Do you want to read more articles like this?
The Bulletin is published by the Canadian Radiation Protection Association (CRPA). It's a must-read publication for radiation protection professionals in Canada. The editorial content delivers the insights, information, advice, and valuable solutions that radiation protection professionals need to stay at the forefront of their profession.
Sign up today and we'll send you an email each time a new edition goes live. In between issues, check back often for updates and new articles.
Don't miss an issue. Subscribe now!
Subscribe