President's Message / Message de la présidente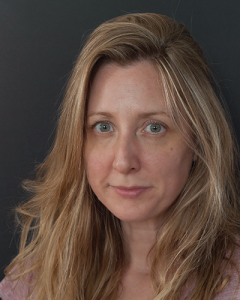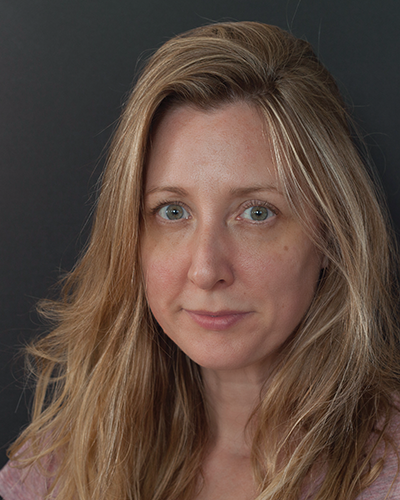 Welcome back to a new year of CRPA business! It is with renewed enthusiasm that I humbly take on my duties as the association's new president. Having spent the past four years on the board of directors, including one term as director some years ago, I have witnessed a lot of progress in the way our association is run.
The recent strategic plan, along with clearer financial tracking of assets and expenses, has helped us better focus our efforts. My goals for this year will be to carry on the good work that has been started by continuing to promote our association and by providing our membership with the best value we can offer and remaining transparent in the way we operate.
We are continuing to work through our Strategic Plan goals until 2019, and we have a few new initiatives to share with you.
The board would like to develop a list of volunteers from which we can periodically select individuals to help with various projects. Please let us know what kinds of work you'd like to help with and how best to contact you.
For those of you who were not present at the AGM, a new "Dose and Imaging" group is being formed to help strengthen our connections within the medical community. The goal is to help connect our association with X-ray radiation safety officers from hospitals and private clinics, medical physicists who specialize in medical imaging, radiology technologists, radiologists, and biomedical engineers.
We have also been looking at potential collaborations with other organizations with common interests to spread our wings and help put our name out there. The promotion of our association is important for long-term sustainability. Making the best use of social media and the upcoming move to an eBulletin are also key players in this effort.
Despite these endeavours, we are always looking for additional ways to promote our association and expand our influence. So, if there are marketing-savvy members out there, we want to hear from you! All ideas welcome.
I encourage you to contact us about participating in a CRPA working group or committee, or simply put your name on our list of volunteers if you don't have time to be part of a committee. Putting your name on the list does not mean you will be signing up for constant work—the need for help usually comes sporadically in intense short bursts. The bigger this list gets, the less work each person will be tasked with to complete the much-needed work.
So, don't be shy and tell us what's on your mind. We'd love to hear from you. Together, we can make this an amazingly productive year!
I leave you with a challenge—even if you can't participate or volunteer your time in any other way, I challenge you to CRPAShare one event this year. CRPAShare is an online system where you can report events or incidents that you think other CRPA members would benefit from hearing about. It will take about three minutes of your time and will benefit everyone, as was demonstrated during the Saskatoon conference.
To file a report, go to
http://crpa-acrp.org/home/?page_id=9928
Valerie Phelan
President, CRPA
Bienvenue dans une nouvelle année d'affaires de l'ACRP! C'est avec un enthousiasme renouvelé que je prends humblement mes fonctions de nouvelle présidente de l'association. Ayant passé les quatre dernières années au Conseil d'administration, dont un mandat en tant que directrice, j'ai vu beaucoup de progrès dans la gestion de notre association.
Le récent plan stratégique, ainsi qu'un suivi financier plus clair des actifs et des dépenses, nous ont permis de mieux concentrer nos efforts. Mes objectifs pour cette année seront de poursuivre le bon travail amorcé en continuant à promouvoir notre association et à offrir à nos membres la meilleure valeur possible en restant transparents dans la façon dont nous opérons.
Nous poursuivons nos objectifs du plan stratégique jusqu'en 2019 et nous avons quelques nouvelles initiatives à vous communiquer.
Tout d'abord, le Conseil souhaite élaborer une liste de bénévoles que nous pourrions sélectionner périodiquement pour aider à divers projets. Veuillez nous indiquer quel type de tâches vous intéresse et quelle est la meilleure façon de communiquer avec vous.
Pour ceux d'entre vous qui n'étaient pas présents à l'AGA, un nouveau groupe « Dose et imagerie » s'est formé afin de renforcer nos liens au sein de la communauté médicale. L'objectif est de relier notre association avec les spécialistes de radioprotection des centres hospitaliers et cliniques privées, les physiciens médicaux spécialisés en imagerie médicale, les technologues en radiologie, les radiologues ainsi que les ingénieurs biomédicaux.
Nous avons également étudié la possibilité de collaborer avec d'autres organisations aux intérêts communs pour déployer nos ailes et nous faire connaître. En effet, pour assurer la longévité de notre association, sa promotion est primordiale. Une meilleure utilisation de nos médias sociaux et l'offre de notre Bulletin en format électronique sont également des facteurs clés de cette démarche.
Malgré ces efforts, nous recherchons toujours d'autres façons de promouvoir notre association et d'en répandre l'influence. Ainsi, si vous avez de l'expérience dans le secteur de la commercialisation, nous voulons avoir de vos nouvelles! Toutes les idées sont bienvenues.
Je vous encourage à communiquer avec nous pour participer à un groupe de travail ou à un comité de l'ACRP, ou encore, à vous inscrire à notre liste de bénévoles si vous n'avez pas le temps de faire partie d'un comité. Le fait de vous inscrire à notre liste ne signifie pas que vous vous engagez à travailler constamment : les demandes arrivent habituellement en rafales courtes et intenses. Plus cette liste sera longue, moins chaque personne aura de tâches à accomplir pour abattre le travail.
Donc, ne soyez pas timide et dites-nous ce qui vous intéresse. Nous aimerions avoir de vos nouvelles. Ensemble, nous pouvons rendre cette année incroyablement productive!
Je vous laisse avec ce défi : même si vous ne pouvez participer ou faire de bénévolat, je vous mets au défi de « ACRP Share ». ACRP Share est un système en ligne où vous pouvez soumettre des activités ou des incidents dont la lecture pourrait être utile aux autres membres de l'ACRP. Cela prendra environ trois minutes de votre temps et sera bénéfique à tous, tel que démontré lors du congrès de Saskatoon.
Pour rapporter des incidents, visitez :
http://crpa-acrp.org/home/?page_id=9930&lang=fr
Valerie Phelan
Présidente, ACRP