Editor's Message, May 2023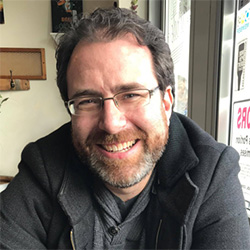 It's very exciting to be writing an editorial for our first conference issue of the CRPA Bulletin since 2019! 
Our last conference was held in Ottawa in 2019. While there may be a bit of conference rust to shake off after four years, I have no doubt that everyone attending the conference in Halifax this year will make up for lost time in terms of professional development, networking, and socializing.
This year's conference will also be only the second repeated location[1]  since my first conference in Montréal in 2009, which has me thinking back on that experience. 
The 2009 conference was my first CRPA conference, and 2009 was my first year working at the Canadian Nuclear Safety Commission (CNSC). For the life of me, I couldn't tell you much about the scientific sessions at the conference that year (no offence to the organizing committee!), but I do remember the annual general meeting, which was my first introduction to the administrative side of the association and the people who were serving on the board at the time (some big names!).
What I remember most, though, are 
the people;
the welcoming environment everyone helped to cultivate;
those first "conference friends" I made that year (whom I now look forward to seeing at every conference);

 

the social events, where I learned more about where everyone worked and, by extension, what other aspects of radiation protection existed outside of the CNSC (at the time, work at CNSC was almost all I knew); and

 

lastly, the hospitality suite.

 
Having been to very few conferences before 2009, I had assumed the hospitality suite was just another common conference event. I now realize that this is one of the aspects of the CRPA conference that make it stand out from other events.
There are always first-time delegates at any conference. After four years without an in-person conference, there will likely be far more first-timers than usual in Halifax. I hope those of you who are conference veterans will make a conscious effort to reach out to those who are new to our conference, to the CRPA, or to the field of radiation protection in general. Make sure they feel welcome, include them in your conversations, introduce them to your colleagues, and make sure they'll want to come back year after year, just like I did.
Céad Míle Fáilte [2] to Halifax—enjoy the reunion!
---
[1] Ottawa hosted the conference in 2011 and again in 2019. Are you curious to know where else the conference has been held? You will find a list of past locations on the CRPA website.
[2] Céad Míle Fáilte is an Irish saying that means a hundred thousand welcomes. It was used as a greeting to readers in a message from the CRPA conference committee in our last issue.
Do you want to read more articles like this?
The Bulletin is published by the Canadian Radiation Protection Association (CRPA). It's a must-read publication for radiation protection professionals in Canada. The editorial content delivers the insights, information, advice, and valuable solutions that radiation protection professionals need to stay at the forefront of their profession.
Sign up today and we'll send you an email each time a new edition goes live. In between issues, check back often for updates and new articles.
Don't miss an issue. Subscribe now!
Subscribe